Ether's price broke through the $2,000 mark for the first time since July, rallying amidst news that BlackRock appeared to take an initial step in the possible offering of a spot Ethereum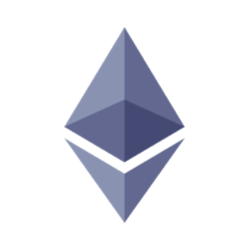 ETH +3.09% ETF with a filing to register a new iShares Ethereum Trust entity in Delaware
Ether's price jumped over 7% on Thursday to $2,040, at 12:15 p.m. ET, according to CoinGecko. Bitcoin also made notable gains, reaching a daily high of $37,925 before falling back in a swathe of long liquidations to $36,311. 
Thursday's market uptick is part of a multi-faceted event-led rally, according to analysts at Bitfinex. "We believe that we are in an accumulation phase for the next cycle and the bottom could very well be in place," Bitfinex analysts told The Block.
Market rally spurred by spot ETF narrative
CoinShares Head of Research James Butterfill said Thursday's price spike was also triggered by spot ETF-related remarks made by Bloomberg Intelligence analysts Eric Balchunas and James Seyffart. On Thursday, a window opened for the SEC to "theoretically issue approval orders" for a spot bitcoin ETF, they wrote.
"A brief window opens on November 9 for the SEC to potentially approve all 12 U.S. spot bitcoin ETF applicants, including Grayscale's GBTC. Even if approvals don't arrive this month, we still believe there's a 90% chance of approval by January 10," the Bloomberg analysts noted.
However, speaking to The Block, Butterfill cautioned against predicting whether approvals will materialize within this window. The CoinShares analyst added that markets are extremely sensitive to the spot ETF topic.
"This sensitivity was evident in our recent investor survey, where nearly 60% of investor concerns were centered on government regulation. Therefore, any positive news in this area is likely to be, and has been, eagerly seized upon by investors," he added.
Factors driving price appreciation
Analysts see more factors involved in bitcoin's recent price spike. Apart from anticipation over the possible approval of a spot bitcoin ETF, these include bullish movements in the macroeconomic environment, such as major U.S. indices clocking their longest winning streaks in two years, and a shift in the bitcoin market share from short-term holders to long-term holders.
"This bullish attitude is caused by the synergy of ETF approval expectations and optimism in the U.S. stock market. I think we have a great chance to see a $40,000 level for bitcoin in the near future," YouHodler Chief of Markets Ruslan Lienkha told The Block.
Lienkha added Thursday's rally looks like it will sustain, "as interest rates for stablecoins are skyrocketing in the crypto world right now."
Major stock indices post in multi-week gains
Risk assets are catching tailwinds in the wider economy. On Wednesday, the S&P 500 logged its eighth straight session in the green, and the Nasdaq clocked its ninth straight day of gains, its longest winning streak in two years.
Yet, James Butterfill does not perceive today's market rally as a response to broader market events. "Bitcoin has been gradually decoupling from equities since the beginning of 2023, so the correlation between bitcoin and equities has significantly dropped from 72% to just 20% as of now," he said.
FRNT Financial Head of Data Strahinja Savic highlighted blockchain data revealing a decline in bitcoin short-term holder supply, with the trend contributing to an upward price trajectory during a phase of increased demand. "For instance, 69% of bitcoin has moved for over a year, suggesting the majority of investors hodling," he noted.
© 2023 The Block. All Rights Reserved. This article is provided for informational purposes only. It is not offered or intended to be used as legal, tax, investment, financial, or other advice.