The Securities and Exchange Commission has decided it needs more time before deciding on whether or not to allow a Bitcoin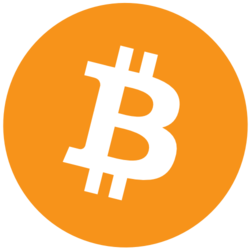 BTC -1.74% futures ETF and an Ethereum futures ETFs to convert to spot ETFs, the agency declared Wednesday in separate filings.
In response to the September filing for the Hashdex Bitcoin futures ETF application, which proposed converting its exchange-traded fund listed on the New York Stock Exchange into a spot product, the SEC said in a filing that it would take another 45 days before coming to a decision on the matter by Jan. 1, 2024.
"The Commission finds it appropriate to designate a longer period within which to take action on the proposed rule change so that it has sufficient time to consider the proposed rule change and the issues raised therein," the SEC said in its statement.
Hashdex's bid to convert an existing Bitcoin ETF into a spot vehicle is unique because the fund manager proposes holding a mix of "Bitcoin Futures Contracts, Spot Bitcoin, and cash" in order to avoid risks of market manipulation.
Other major organizations like Fidelity and BlackRock are seeking the approval needed to launch spot Bitcoin ETFs of their own. The promise of spot Bitcoin ETFs gaining approval have helped buoy a rebounding crypto market.
Ethereum futures ETF decision delayed
The SEC used more or less identical language in a second filing in which the agency explained its decision to also delay ruling on a rule change related to Grayscale's proposed Ethereum futures ETF. A ruling in this case will also be made by the first of the new year, said the SEC.
Grayscale's filing for the ETF came shortly after the SEC cleared the way for the first Ethereum futures ETFs. Both VanEck and ProShares have also launched Ethereum futures-based ETFs.
© 2023 The Block. All Rights Reserved. This article is provided for informational purposes only. It is not offered or intended to be used as legal, tax, investment, financial, or other advice.