Most bitcoin mining stocks tracked by The Block declined on Tuesday.
Bitcoin was trading at around $20,400 at market close, according to data from TradingView.
Argo Blockchain fell 18.03% on the Nasdaq and 11.12% on the London Stock Exchange, following news that it might become cash flow negative due to a financing deal that fell through.
Core Scientific's price fell by 10.35% after announcing on Oct. 27 that it could run out of cash by the end of the year.
Greenidge Generation Holdings fell 8.46%, followed by Marathon Digital Holdings (-6.79%), and Riot Blockchain (-6.39%).
Here's how crypto mining companies performed on Tuesday, Nov. 1: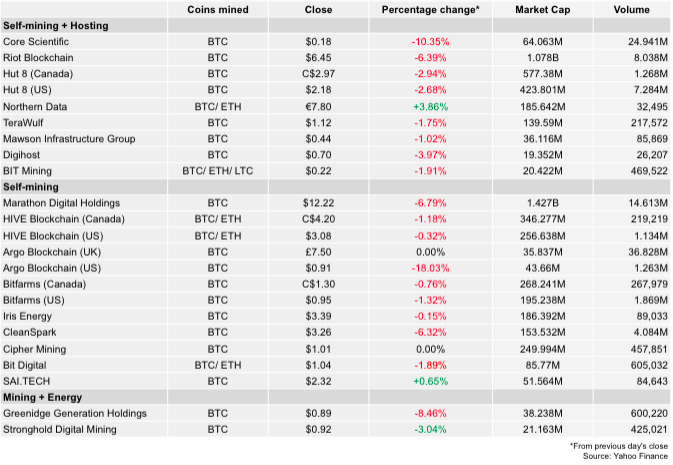 © 2023 The Block. All Rights Reserved. This article is provided for informational purposes only. It is not offered or intended to be used as legal, tax, investment, financial, or other advice.