The governance system of the dYdX derivatives protocol has ratified a proposal to transition to version 4 and adopt
DYDX +2.54% as the Layer 1 token for the project's own blockchain.
The vote concluded on Sep. 4 on the Snapshot platform, receiving almost 100% community backing. The proposal, initiated by Wintermute, received 36 million votes from 392 addresses in favor, while opposition was minimal with just 43 votes against from four addresses.
In line with the governance decision, the project is set to migrate the DYDX token from Ethereum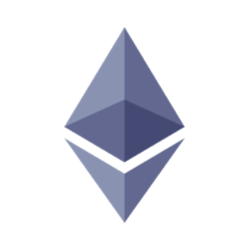 ETH -0.60% to a Layer 1 appchain in the Cosmos ecosystem (currently on testnet).
Included in the proposal was a plan to develop an Ethereum smart contract, to be overseen by the dYdX Foundation. This contract is intended to facilitate permissionless transfer of DYDX tokens from the Ethereum network to the new dYdX Chain.
"DYDX is now officially planned to be the base token of the dYdX Chain," said dYdX founder Antonio Juliano.
What is dYdX?
Founded in 2018, dYdX leads the decentralized derivatives market, particularly in offering perpetuals trading. The platform has reported nearly $240 million in trading volume over the last 24 hours and has amassed a total trading volume exceeding $1 trillion since its 2020 launch.
Perpetual contracts, commonly known as "perpetuals," are a form of futures contract without an expiration date, making them one of the most favored types of derivatives in the crypto sector.
In dYdX version 4, every validator on the network will operate an offchain orderbook. Trading orders will be sent to the network and disseminated among validators, who subsequently generate blocks containing matched orders using a proof-of-stake consensus mechanism.
Disclaimer: Evgeny Gaevoy, the founder and CEO of Wintermute, sits on The Block's board of directors and is a shareholder.
© 2023 The Block. All Rights Reserved. This article is provided for informational purposes only. It is not offered or intended to be used as legal, tax, investment, financial, or other advice.