A group of developers working on a project named Freatic transitioned from stealth mode today, securing $3.6 million in a funding round led by a16z crypto.
Freatic is building a decentralized protocol that can combine the power of blockchain cryptography and game theory to accelerate the flow of real world information about different markets.
Joining the funding round were investment entities including Anagram, Archetype, Not3Lau Capital, Robot Ventures and Arweave. Angel contributors encompassed Stefano Bernardi, Meltem Demirors, Stephane Gosselin, Jutta Steiner and MacLane Wilkison.
"We are now using cryptography and game theory to build sustainable ecosystems that connect individuals with knowledge of untapped information and actors who can capitalize on these opportunities," the developers at Freatic stated.
The team's prior endeavors have included offering specialized crypto insights in both centralized and decentralized capacities. It's run HotNewCrypto, a website furnishing unique perspectives on nascent crypto projects to enhance deal flow for crypto investors, since 2020.
In the decentralized realm, the team has developed two technical demonstrations including The Alpha Factory on Polygon
MATIC + , dedicated to crypto insight curation, and Capture The Alpha, which introduces an on-chain reputation mechanism on Arbitrum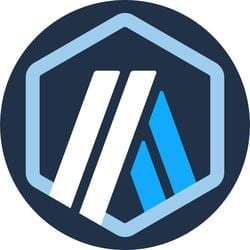 ARB + .
Freatic's next steps
Moving forward, the team wants to mold their existing expertise into a decentralized protocol. The platform will be geared toward revealing latent information or investment acumen absent in conventional markets, according to Freatic developers.
"New bits of information often propagate inefficiently within informal trust networks," said Ali Yahya, general partner at a16z crypto. "Freatic is using cryptography and game theory to build a decentralized ecosystem for information exchange."
© 2023 The Block. All Rights Reserved. This article is provided for informational purposes only. It is not offered or intended to be used as legal, tax, investment, financial, or other advice.