The Arbitrum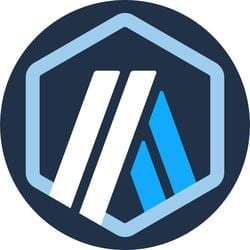 ARB -2.02% Foundation announced the remaining 69 million ($57 million) unclaimed airdrop tokens have been swept into the Arbitrum DAO treasury.
The move follows a near-unanimous community vote to redirect the unclaimed tokens to the treasury immediately instead of a time-locked smart contract — where funds are locked and can only be accessed or moved after a certain period or under specific conditions — as part of the Arbitrum Improvement Proposal AIP-7.
"The 69,448,385 unclaimed ARB remaining in the token claim contract has officially been moved to the Arbitrum DAO treasury as outlined in AIP-7," the Arbitrum Foundation posted on X (formerly Twitter) late Sunday. "You cannot claim those tokens anywhere. Please be safe out there."
The original Arbitrum airdrop token claim went live in March, seeing 1.16 billion tokens made available as a reward for early users of the Ethereum Layer 2 network and giving them governance powers on the DAO that controls the Arbitrum One and Nova networks. The airdrop represented 11.6% of Arbitrum's total 10 billion supply.
Eligible recipients could claim their tokens until Ethereum block 18208000 on Sept. 24. However, despite the six-month claim period, 69 million ARB tokens — 0.69% of the total supply — remained unclaimed by the deadline.
The Arbitrum DAO treasury now holds 3.6 billion ARB tokens ($2.9 billion), according to on-chain data.
The price of Arbitrum's governance token fell nearly 1.5% to $0.81 following the announcement before recovering. It is currently trading at $0.82, according to CoinGecko data.
Optimism's contrasting unclaimed airdrop strategy
Unlike Arbitrum, earlier this month, optimistic rollup Ethereum Layer 2 rival Optimism chose to directly distribute unclaimed funds from its first airdrop in June 2022 to eligible users. Around 49 million ($61.7 million) of its OP tokens remained unclaimed from an airdrop of 215 million tokens ($271 million).
Last week, Optimism also announced its third OP airdrop for governance members, allocating 19.4 million OP tokens ($24 million) to 31,870 addresses.
Both Arbitrum and Optimism have seen their daily average transactions decline since the launch of the Coinbase-incubated Layer 2 network Base in August. Base's seven-day moving average daily transaction count hit 921,000 on Sept. 24, compared to Arbitrum's 603,000 and Optimism's 334,000, according to The Block's data dashboard.
© 2023 The Block. All Rights Reserved. This article is provided for informational purposes only. It is not offered or intended to be used as legal, tax, investment, financial, or other advice.