Bitcoin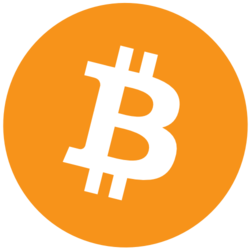 BTC + has seen increased intraday volatility, resulting in significant liquidations in the perpetual futures markets, according to the latest Bitfinex Alpha report.
The majority of liquidations over the past seven days have been long positions that occurred as the market moved lower. One example was last Monday, when over $44 million in bitcoin futures positions were liquidated in volatile trade. 
Bitfinex described the current market environment as highly susceptible to more significant liquidations, given that volatility is being exacerbated by exceptionally low spot volumes. The report underscored that bitcoin is in one of the lowest volatility periods in the history of the asset.
"Over the past week, we have been observing a situation where leveraged long positions in the perpetual swap markets have attempted to drive the price higher, but have been unsuccessful due to insufficient spot market buying support," Bitfinex analysts said in a note sent to The Block. "Leveraged long positions without sufficient spot buying can often lead to a vulnerable state, making these positions susceptible to being liquidated or 'squeezed out' during market volatility."
Bitcoin's price fell 3.5% over the past week to $26,236 at 8:00 a.m. ET, according to CoinGecko.
Declining appetite for risk
Low spot volume has plagued the cryptocurrency market throughout September. YouHoldler Chief of Markets Ruslan Lienkha said this was a result of macroeconomic factors diminishing investor appetite for risk assets.
The analyst told The Block that investors are instead showing a preference for fixed-income investments. He added that without an immediate macroeconomic catalyst, he doesn't foresee any improvement in the situation in the near future.
"In general, the crypto market remains depressive and experiencing capital outflow due to high rates in traditional finance," Ruslan told The Block. "The majority of investors understand that we are going to see even higher rates in the bond market very soon." 
Capital outflow from the crypto market
Ruslan pointed to on-chain metrics that signaled increased capital outflow from the cryptocurrency market.
"If we combine the bitcoin price chart as a crypto benchmark of the last few months with the total stablecoins market cap chart, we will be able to see a decline in both, which indicates the outflow," he added.
This downtrend was observed in a recent CCData report that revealed the market capitalization of stablecoins fell to $124 billion in September, its lowest level since August 2021. Additionally, stablecoin dominance within the combined cryptocurrency market cap declined by 0.2% to reach 11.6% in mid-September, according to the report. 
© 2023 The Block. All Rights Reserved. This article is provided for informational purposes only. It is not offered or intended to be used as legal, tax, investment, financial, or other advice.