Bitcoin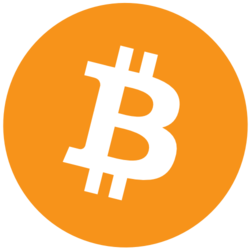 BTC -4.53% miner Marathon Digital mined an invalid block at height 809478 on the Bitcoin mainnet yesterday due to a transaction ordering issue, according to pseudonymous Bitcoin developer and Spiral grant recipient 0xB10C. Spiral is a subsidiary of Jack Dorsey's Block.
"It seems like MARAPool had a transaction ordering issue," 0xB10C posted on X (formerly Twitter) today. "66dfefcdc3eeec2745c11f511f6068d62f34c34c767ba0feed47f63f01ccc2d8 is the 6th tx in the invalid block. It spends from 7d18f0eefce0497b5d0c9b61fdf816b7744587c7e5e57acc53de71d1dae59725, which is the 1454th tx in the block." 
BitMEX Research verified the transaction ordering error, as did Casa co-founder and CTO Jameson Lopp, who added, "Bitcoin is an impenetrable fortress of validation. No double spending allowed!"
The invalid block was, therefore, rejected by the rest of the Bitcoin network as it was trying to spend funds from a transaction that hadn't been processed yet, against the rules of the network. The valid Bitcoin block 809478 was mined by the Foundry USA pool.
Marathon's confirmation
Marathon Digital later confirmed it had mined the invalid block on X (formerly Twitter). "We can confirm that Marathon did mine an invalid block. We utilize a small portion of our hash rate to experiment with our development pool and research potential methods to optimize our operations. The error was the result of an unanticipated bug that came from one of our experiments," it stated.
"In no way was this experiment an attempt to alter Bitcoin Core in any way. Our team noticed the invalid block around the same time as the rest of the world, and we immediately corrected the error. This incident, while unintended, underscores the robust security of the Bitcoin network, which rejected and rectified the anomaly," Marathon added.
Updated with confirmation from Marathon Digital.
© 2023 The Block. All Rights Reserved. This article is provided for informational purposes only. It is not offered or intended to be used as legal, tax, investment, financial, or other advice.