Bitcoin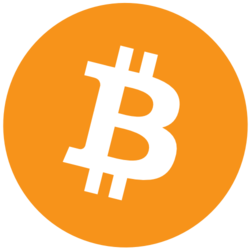 BTC + climbed above the $27,000 mark for the first time in a week on Thursday, rising along with an uptick in equities and ahead of options set to expire on Friday.
Wall Street pulled back some of this month's losses, with stocks reversing nine days of consecutive declines. The Dow Jones climbed 0.6%, the S&P 500 rose 1%, and the Nasdaq gained 1.3%.
Crypto performed even better, with the combined digital asset market cap increasing 3% over the past 24 hours to $1.12 trillion. Bitcoin climbed 3.8% to $27,167 at 1:45 p.m. ET, according to CoinGecko. Ether rose 4.3% over the same period to now change hands at $1,661.
Bitcoin options contracts set to expire
The uptick comes as a large number of bitcoin options contracts are set to expire on Friday, which sees a combined week, month, and quarter-end options expiration date. According to data from The Block, the total aggregated open interest in the bitcoin options market is valued at roughly $9.5 billion.
"Quarterly expiries are typically the most significant, in terms of volume and value," Deribit Chief Commercial Officer Luuk Strijers told The Block. "For instance, last June witnessed expiries totaling $5.4 billion, while March saw $5.2 billion. The current quarter is consistent with the preceding ones in 2023."
As a degree of risk-on sentiment returns to markets, investors will be cautious of rising oil prices that have climbed to a new 2023 high. Rising energy prices can contribute to inflation and give central bankers more reason to continue raising rates, a bearish outcome for risk assets including cryptocurrencies.
© 2023 The Block. All Rights Reserved. This article is provided for informational purposes only. It is not offered or intended to be used as legal, tax, investment, financial, or other advice.