Ethereum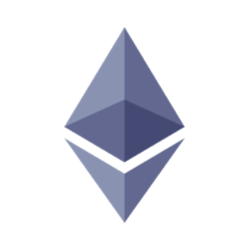 ETH +0.41% dominates web3 developer activity across the U.S., while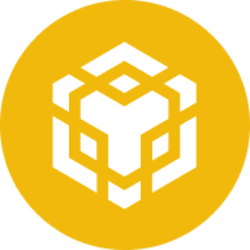 BNB +2.70% Chain leads the market in Europe and Asia, according to a report from crypto infrastructure provider Chainstack.
Web3 app developers utilize nodes hosted on traditional cloud platforms like Amazon Web Services. Chainstack examined its user infrastructure data to determine their usage patterns.
Chainstack runs nodes on behalf of its users, who can make requests to the nodes when wanting to make transactions or receive blockchain information. By analyzing node dominance and protocol preferences in 2023, Chainstack gained insight into web3 infrastructure trends and the popularity of various protocols by region and node type.
Protocol preferences by region
Ethereum dominated in terms of protocol preferences in the U.S., with 18.8 billion (38.9%) of node requests, followed by BNB Chain with 31.3% and Polygon with 17.2%. Interest in Avalanche and Solana was also notable, accounting for 4.8% and 2.4% of node requests, respectively.
In Europe, BNB Chain led developer activity, registering 5.4 billion node requests (24.4%), closely followed by Polygon and Avalanche with 22.8% and 22.6%, respectively. Ethereum came in fourth place at 18.3%, with Arbitrum accounting for 8.6% and Solana 4.5%.
BNB Chain also dominated in Asia, registering 3.4 billion requests, 72.1% of node infrastructure. Ethereum followed at 25.4%, with Polygon and Arbitrum generating 4.5% and 4.3% of requests, respectively.
Full versus archive nodes
Full nodes dominated the market across all regions compared to archive nodes. Full nodes, in many crypto ecosystems, provide a more efficient solution by trimming blockchain data — compared to maintaining a full archive of transaction history state.
The preference was particularly notable in Asia, accounting for 99.5% of total requests. Full nodes served 65.8% of requests in the U.S. and 71% in Europe.
When it comes to cost-effectiveness and scalability, elastic nodes were largely preferred. Elastic nodes can be accessed by multiple users and applications simultaneously, as opposed to dedicated nodes deployed for a single use or application.
Elastic nodes were again strongly preferred in Asia, registering 89.6% of requests. They also dominate in Europe at 61%. However, in the U.S., dedicated nodes lead with 52.6% of total requests.
Chainstack says it supports over 25 of the largest blockchain networks, including Ethereum, Bitcoin, Polygon and BNB Chain, enabling developers to deploy, manage and scale their dapps and used by projects such as 1inch, TheGraph, Chainlink, LayerZero and Trust Wallet.
© 2023 The Block. All Rights Reserved. This article is provided for informational purposes only. It is not offered or intended to be used as legal, tax, investment, financial, or other advice.