Multiple exchange-traded funds that target the performance of ether futures have gone live.
These are the first ETFs ever to launch that are based on ether futures, almost two years after the launch of the first bitcoin futures ETF.
ProShares, which debuted the first U.S. bitcoin futures ETF, has launched the ProShares Ether Strategy ETF, along with two others that offer a blend of bitcoin and ether. 
"We think that many investors who are interested in cryptocurrencies but are concerned about custody risks, or who are challenged by the learning curve and complexities required to buy them directly, will be be attracted to our crypto-linked ETFs," said ProShares' CEO Michael L.Sapir, in a statement. 
The three ETFs are available to investors through brokerage accounts without the need for a crypto custodian, exchange account or wallet, according to ProShares. 
Others launch
The VanEck Ethereum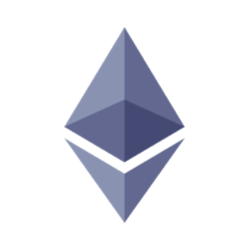 ETH + Strategy ETF has also launched on Monday, "designed to seek capital appreciation" through investing in ether futures contracts, according to a statement. 
"While investors still do not have the means to gain exposure to digital assets here in the U.S. via a spot ETF product, we're very pleased to be launching EFUT as a means to access the robust futures market that has developed around ETH itself," said Kyle DaCruz, director of Digital Asset Product with VanEck, in a statement. 
Bitwise also went live with two ether futures ETFs on Monday — Bitwise Ethereum Strategy ETF and the Bitwise Bitcoin and Ether Equal Weight Strategy ETF — according to a statement.
Updated at 10:35 a.m. ET to reflect when ETFs went live 
© 2023 The Block. All Rights Reserved. This article is provided for informational purposes only. It is not offered or intended to be used as legal, tax, investment, financial, or other advice.