Martin Bednall, former managing director at BlackRock and now CEO of Jacobi Asset Management, said the Securities and Exchange Commission is likely to approve all spot bitcoin exchange-traded fund applications at the same time.
"I don't think they're going to want to give anybody first mover advantage," Bednall, who spent over 13 years at BlackRock, said at the CCData Digital Asset Summit earlier this week. The potential bitcoin ETF approvals will be "hugely positive" for crypto markets, Bednall added.
Steven Schoenfeld, CEO at VanEck-owned MarketVector Indexes, who was on the panel with Bednall, echoed him, saying that it is "very likely" that the SEC will approve all bitcoin ETF applications simultaneously and that the approvals could now come in sooner than he previously expected.
"Two weeks ago, I would have said [the approval is] 9 to 12 months away. But sitting here today, I'd say it's closer, 3 to 6 months," Schoenfeld said.
That's because the SEC recently did not completely reject ETF applications and instead asked for comments, Schoenfeld said. Also, the SEC recently lost the Grayscale case, which means it will likely have to allow the conversion of Grayscale bitcoin trust into a spot bitcoin ETF, Schoenfeld added.
BlackRock 'very close' to regulators
BlackRock wouldn't have bothered with a spot bitcoin ETF application if it didn't anticipate SEC approval, according to Bednall.
"BlackRock are very close to the regulators around the world as well. They have a big team in their regulatory arm and talk often to the regulators. So they must be getting soundings there," Bednall said.
BlackRock, the world's largest asset manager, is also very close to big investors like endowments and pension funds and will help these investors in their initial journey into the crypto asset class, Christophe de la Celle, managing director at crypto investment firm Numeus, said on the panel with Bednall and Schoenfeld. And that is going to be "a really positive thing" for crypto markets, Celle said.
Spot bitcoin ETFs, once approved, could result in a "$150 to $200 billion inflow" into bitcoin investment products over three years, which would "double or triple the amount of AUM [assets under management] in current bitcoin products, Schoenfeld said.
Ethereum spot ETFs
Last month, Cathie Wood's Ark Invest and crypto asset manager 21Shares filed for the first ether spot ETF with the SEC. Earlier this week, Grayscale also filed to convert its Ethereum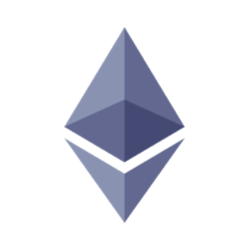 ETH + trust into a spot ether ETF.
The Grayscale move came on the heels of the first ether futures-based ETF launches from VanEck and ProShares earlier this week. These products have seen low volume in the early days, but spot ether ETFs would be well-received because of ether's staking rewards and a higher environmental, social, and governance score or a lower carbon footprint than bitcoin, the panelists said. 
The SEC will likely approve spot ether ETFs soon after approving spot bitcoin ETFs, according to the executives.
© 2023 The Block. All Rights Reserved. This article is provided for informational purposes only. It is not offered or intended to be used as legal, tax, investment, financial, or other advice.