Arbitrum's voting on the first round of grants for its Short-Term Incentive Program (STIP) has officially concluded. A total of 29 projects are set to collectively receive 49.6 million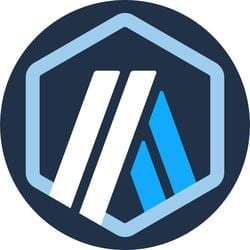 ARB -2.29% tokens, valued at approximately $40 million, to further develop and incentivize the use of their applications on the Ethereum Layer 2 network.
Perpetual trading protocol GMX is the largest grant recipient from STIP, approved to receive 12 million ARB ($15 million). Decentralized exchange Camelot garnered the most votes, and liquid staking solution Lido Finance was one of the biggest projects to miss out.
The grant distribution saw a flurry of activity in its final hours, with all proposals successfully achieving the required quorum.
Perpetual protocols, or "perps," were the largest beneficiaries in the round, securing 44% of the total grants, as pointed out by Ouroboros Research—the research arm of crypto hedge fund Ouroboros Capital. GMX, MUX Protocol, Vertex Protocol, and Perennial led this category, which allows traders to speculate on the future prices of crypto assets via non-expiring contracts.
DEXs were the second largest sector recipient, capturing 15% of the grants, led by Camelot, Kyber Network, Trader Joe, and Balancer.
Close calls and missed opportunities
Nearly 100 projects submitted proposals to receive funding. Of these, 29 projects were successful, while another 28 achieved the required quorum with over 50% of votes but fell short of the 50 million ARB total funding cut-off. These 28 projects had requested approximately 24.5 million ARB ($19.6 million), including PancakeSwap, Wormhole, Gains Network, and Synapse Protocol.
The remainder of the project proposals failed to secure enough votes to receive grants. Notably, the largest liquid staking protocol Lido Finance missed out, sparking speculation that voters were reluctant to provide incentives to the project due to its perceived centralizing influence over the Ethereum staking ecosystem. DeFi major Curve Finance also couldn't make the cut.
© 2023 The Block. All Rights Reserved. This article is provided for informational purposes only. It is not offered or intended to be used as legal, tax, investment, financial, or other advice.