Communication between fund managers and the Securities and Exchange Commission regarding spot bitcoin ETFs is becoming more constructive, according to Bloomberg analysts James Seyffart and Eric Balchunas.
"A recent update to the spot bitcoin ETF prospectus from Ark and 21SHares adds at least five pages of new text, signaling a constructive conversation with the SEC, and a step that typically only occurs when a fund is on its way to being approved," Seyffart and Balchunas noted.
SEC opts against appealing Grayscale ruling
According to a Bloomberg report on Saturday, Seyffart added that dialog between Grayscale and the SEC "is going to open up" following the U.S. regulator's decision not to appeal a high-profile ruling involving Grayscale Investments. On Friday, Reuters reported the SEC opted against appealing an August court ruling that said its rejection of Grayscale's ETF proposal was "arbitrary and capricious." The move could have broad implications for future SEC spot bitcoin ETF decisions.
Speaking about the next step in the process between fund managers and the SEC, Sayffart said, "We'll get more information next week and then we'll know what happens next." He added that the regulator still has the option to file an appeal with the U.S. Supreme Court, though he said this is unlikely to happen.
Bitcoin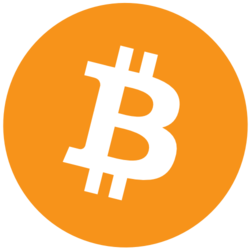 BTC -0.77% gave a muted response to the SEC's decision to forego an appeal. This is in contrast to the positive market movement immediately after late August's court ruling that sided with Grayscale, when the digital asset rallied 7%.
The world's largest digital asset by market capitalization is down almost 4% in the past week. Bitcoin was changing hands for $26,865 at 8:00 a.m. ET, down 0.1% in the past hour, according to CoinGecko.
© 2023 The Block. All Rights Reserved. This article is provided for informational purposes only. It is not offered or intended to be used as legal, tax, investment, financial, or other advice.