Anthony Scaramucci, founder and managing partner at SkyBridge Capital, continues to be bullish on bitcoin. He now thinks bitcoin could increase by a whopping 2,662% from its current market capitalization of around $543 billion.
"I think bitcoin could easily be a $15 trillion asset," Scaramucci said on the OPTO — Invest in Innovation podcast last week. Bitcoin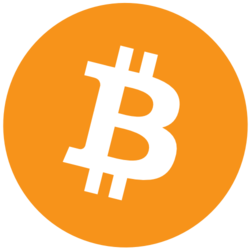 BTC + "in many ways is more valuable than gold" and could become a store of value, Scaramucci said, adding that because of those reasons, "we own a lot of bitcoin here."
While Scaramucci, a former White House communications director under Donald Trump's presidency, is bullish on bitcoin, he doesn't think it will become the universal standard of money as some bitcoin maximalists want it to become, at least in his lifetime.
Still, "some weird things could happen where you could see nations that are hostile to the U.S. trading with bitcoin or trading with a gold-backed denominated something or other, away from the U.S. dollar because of the way the U.S. has used the dollar in terms of asserting its geopolitical will on others," Scaramucci said.
The current financial system is "broken," according to Scaramucci, who said it can be fixed with the right leadership. However, this would take 15 or 20 years of long-term planning.
Scaramucci's estimation of the bitcoin market cap implies a price of over $700,000 per bitcoin, given its fixed supply of 21 million coins. The current price of bitcoin is around $27,860.
'SBF broke my heart'
Sam Bankman-Fried, the disgraced founder of the now-collapsed FTX exchange who is currently undergoing a criminal trial, broke Scaramucci's heart, the 59-year-old said on the podcast. FTX Ventures had bought a 30% stake in SkyBridge in September, before the crypto exchange filed for bankruptcy in November.
Scaramucci estimates that Bankman-Fried will be found guilty and convicted because his former four colleagues have pleaded guilty. "I see Sam as somebody that was using other people's money willfully, and I think he committed the fraud that he'll end up going to jail for," Scaramucci said.
Former FTX executives Caroline Ellison, Gary Wang, Nishad Singh and Ryan Salame have all pleaded guilty. Bankman-Fried has pleaded not guilty and his trial is expected to end next month.
Disclaimer: The former CEO and majority shareholder of The Block has disclosed a series of loans from former FTX and Alameda founder Sam Bankman-Fried.
© 2023 The Block. All Rights Reserved. This article is provided for informational purposes only. It is not offered or intended to be used as legal, tax, investment, financial, or other advice.