Bitcoin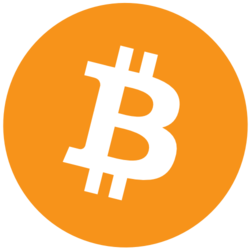 BTC + has sustained its week-long rally and rallied up against the $30,000 mark on Friday, briefly rising above it.
The world's largest digital asset by market cap is up 5% in the past 24 hours, now changing hands for $29,970 at 6:55 a.m. ET, according to CoinGecko. The global cryptocurrency market cap increased today to $1.18 trillion, a rise of 5.0% in the last 24 hours, according to CoinGecko
The news comes after Federal Reserve Chair Jerome Powell's statement in New York on Thursday. Powell indicated the Fed is likely to pause interest rate hikes at the next FOMC meeting. He cited economic uncertainties and risks. "Tight policy is putting downward pressure on economic activity and inflation," Powell said during a discussion at the Economic Club of New York.
Bitcoin's break-out above the $30,000 mark comes five days after the digital asset briefly touched the $30,000 mark on Monday. The brief spike was ignited by a false report that inaccurately asserted BlackRock's proposed spot bitcoin ETF had gained approval.
The digital asset's week-long rally has attracted positive commentary from senior figures in institutional finance. BlackRock's Larry Fink weighed in on Monday, suggesting the rally had more substance than the false report that ignited it. Fink proposed that investors seeking "a flight to quality" also contributed to the rally.
© 2023 The Block. All Rights Reserved. This article is provided for informational purposes only. It is not offered or intended to be used as legal, tax, investment, financial, or other advice.