While both the Securities and Exchange Commission and its chair Gary Gensler have at times seemed antagonistic toward approving a spot bitcoin exchange-traded fund, at least one veteran of the agency supports the approval of the product. 
"I can't say whether or not the commission is ready to approve a bitcoin exchange-traded product. I've been thinking we should approve one for the last five years," SEC Commissioner Hester Peirce said on Monday during a television interview with CNBC. "The logic for why we haven't has always mystified me."
Earlier this month, Gensler said the SEC was reviewing multiple spot bitcoin ETF applications from major financial firms like Grayscale, BlackRock, Invesco, Valkyrie and Fidelity. The pressure to approve the product has been mounting in recent weeks, and besides the powerful firms themselves lobbying for the funds, both the crypto industry and some U.S. lawmakers have sought to speed the approval process.
Last week, Grayscale filed a new registration statement with the SEC as part of its ongoing attempt to convert its Grayscale Bitcoin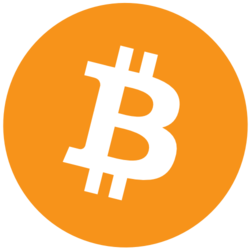 BTC +2.32% Trust into a spot bitcoin ETF. The firm's new filing followed a D.C. circuit court's ruling which directed the SEC to re-review the Grayscale's application. 
Peirce keen on crypto
Peirce, who has been in the past a vocal advocate for crypto, appeared to admit her thinking on the bitcoin ETF differs significantly with that of other SEC staff.
"I can't guess to my colleagues approach to this topic," she said.
Last month, the SEC instituted additional proceedings to determine whether proposed spot bitcoin ETFs should be approved or disapproved, which was seen as possibly further delaying the review processes underway. 
© 2023 The Block. All Rights Reserved. This article is provided for informational purposes only. It is not offered or intended to be used as legal, tax, investment, financial, or other advice.