Three bitcoin whale addresses, dormant for nearly six years, transferred a total of 6,500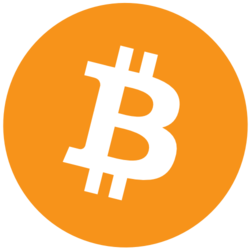 BTC -0.83% ($230 million) to new addresses late yesterday. All three had their first significant activity since a common date, hinting they might be connected or under the control of a single entity.
The first address moved around 2,550 BTC ($90 million) for the first time since Nov. 5, 2017, generating an increase in value of $68 million during that period. A second address moved around 2,000 BTC ($71 million), the first since the same date, whose value had increased by $52 million, according to BitInfoCharts.
A third address transferred around 1,950 BTC ($69 million), also the first since Nov. 5, 2017, generating a value increase of almost $53 million, per BitInfoCharts data. 
The funds from each address appear to originate from July 2011 and may be linked to early miners connected to the F2Pool bitcoin mining pool, per wallet labeling from BitInfoCharts. The total combined value increase for the bitcoin held at the three addresses since 2011 amounts to around $225 million. 
While it's unconfirmed if the addresses belong to the same entity, the consistent pattern of behavior and transfer dates from the wallets suggest this could be the case.
Unknown motives
The motive for the transfers is also unknown. However, some in the crypto community have speculated that many long-time crypto users are moving funds to new wallets amid significant wallet-draining operations seemingly targeting old wallets this year. Such attacks could potentially be related to holding seed phrases on exploited cloud-based password managers like LastPass.
The transfers also come after bitcoin's price rose around 3% yesterday, adding to a run that has seen the largest cryptocurrency jump nearly 30% over the last month. Bitcoin is currently trading at $35,450, according to CoinGecko data.
© 2023 The Block. All Rights Reserved. This article is provided for informational purposes only. It is not offered or intended to be used as legal, tax, investment, financial, or other advice.