Crypto-payments firm Ripple announced two initiatives geared toward growing business interests in both the U.S. and Africa.
With the unveiling of an updated settlements platform, dubbed Ripple Payments, the company said it aims to attract a new brand of corporate clients in the U.S. with its cross-border payments solutions. Meanwhile, the company also announced a partnership with African fintech MFS Africa, which recently changed its name to Onafriq.
Both announcements come as Ripple hosts a flagship event in Dubai.
Ripple's Head of Payment Products Brendan Berry said the company's new updated platform, Ripple Payments, is centered around simplicity. "We abstract all the complexity of interacting with digital assets and any knowledge or knowhow associated with blockchain and provide customers with an elegant solution so they can immediately start sending payments," added Berry.
With this updated, simplified platform, Ripple Payments is designed to serve new clients and companies that don't possess their own money transmitter license or have a deep knowledge or how blockchain and crypto works, he said. Ripple's acquisition of money transmitter licenses — such as the 30 it has in the U.S. — has been key to rolling out the new payments product, he also said.
Up until now, Ripple has primarily focused on serving licensed financial institutions which often transmit across borders instantly using Ripple's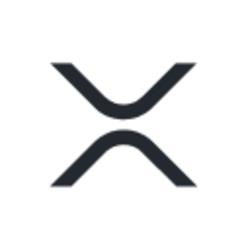 XRP +4.08% token as a bridge currency. Now, new corporate clients, after onboarding with Ripple, will be able to send payments to other users on the network.
Berry hopes this will improve companies' ability to complete cross-border payments to suppliers, vendors or oversea employees more effectively. Ripple said currently serves customers in more than 50 countries on six continents. The new Ripple Payments solution is available in the U.S. first with the aim to expand to more places next year. 

African partnership
Meanwhile, Ripple also announced a new partnership with fintech MFS Africa, now known as Onafriq. The new collaboration will focus on facilitating cross-border crypto payments between Africa and other markets including the UK, Australia and Gulf Cooperation Council.
Using Ripple Payments, customers of PayAngel in the UK, Pyypl in the GCC, and Zazi Transfer in Australia will be able to send money "to recipients in 27 countries across Onafriq's pan-African network," the companies said in a statement.
Onafriq is a leading provider of mobile money transfer solutions, the statement also said. "The fintech's payment hub connects over 500 million mobile wallets across 40 African countries," it also stated.
"Connecting our partners PayAngel, Pyppl and Zazi Transfer with Onafriq over Ripple Payments will bring the benefits of faster and more cost-effective cross-border payments to individuals seeking to send money into Africa from around the globe," said Ripple SVP Aaron Sears.
© 2023 The Block. All Rights Reserved. This article is provided for informational purposes only. It is not offered or intended to be used as legal, tax, investment, financial, or other advice.