Marathon Digital Holdings, Inc. reported a net income of $64.1 million in its Q3 financial results — a significant turnaround from the $72.5 million net loss the bitcoin mining company witnessed in the same period last year. 
Marathon's revenues were also up significantly year-over-year, posting $97.8 million during Q3 this year compared to $12.7 million in Q3 2022. The company attributed this recovery to a 467% surge in bitcoin production coupled with a 32% increase in average bitcoin prices during the period.
Marathon sold 66% of the bitcoin it produced in Q3 to cover operational costs, realizing gains of $31.7 million, partially offset by impairment costs of $11.9 million. "This quarter also uniquely benefited from a $82.6 million gain from the extinguishment of debt while the year-ago period included a $29.8 million gain on sale of equipment, a $25 million legal reserve and a $39 million impairment due to vendor bankruptcy, all of which did not reoccur in 2023, " the company noted.
"We made significant progress on our 2023 strategic priorities in the third quarter," Marathon Chairman and CEO Fred Thiel added. "First, we grew our energized hash rate 8% quarter-over-quarter to 19.1 exahashes. In addition, our new facility in Garden City started energizing last week and is expected to be fully operational later this month. Second, we experienced significantly higher uptime as optimization efforts helped increase our U.S. average operational hash rate 18% from last quarter to 14.2 exahashes. Third, we energized our first joint venture and our first international location in the UAE." 
"This initial success has helped open new opportunities, and we recently entered into a new joint venture in Paraguay powered by hydroelectricity," he said.
Preparing for the Bitcoin halving event
Thiel said Marathon took proactive measures to strengthen its financial position during the quarter, achieving a significant debt reduction and cash savings for shareholders in preparation for next year's bitcoin halving event — expected in April. The halving is when Bitcoin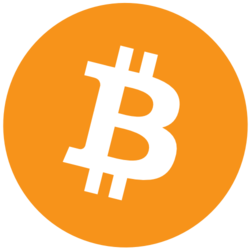 BTC -0.13% 's block reward gets cut in half roughly every four years.
"The $417 million note exchange completed in September reduced our long-term debt by 56% and captured a total of approximately $101 million in cash savings for our shareholders. For the first time in two years, our combined cash and bitcoin holdings exceeded our debt at the quarter's end," Thiel said. "Looking ahead, we should reach 26 exahash by year-end 2023, and we expect to grow our hash rate by approximately 30% in 2024," he added.
In September, Marathon confirmed it was the miner behind an invalid Bitcoin block due to a transaction ordering error. 
Riot's revenues also rose in Q3 as rival raised $230 to scale its Bitcoin mining infrastructure
Marathon rival Riot Platforms, Inc. also announced its Q3 results this week, raising $230 million in equity during the period to scale its Bitcoin mining infrastructure.
Riot generated total revenue of $51.9 million during the third quarter, up from $46.3 million for the same period in 2022 — again driven by an expansion in bitcoin production and higher average prices.
Riot successfully raised $230 million through equity offerings since July to fund further Bitcoin mining expansion, accumulating over $400 million in stock sales year-to-date.
Interestingly, Riot's Q3 filings also revealed a near-zero net cost of bitcoin production due to power curtailment credits received from the Texas grid support program — although, the future status of these credits is uncertain.
© 2023 The Block. All Rights Reserved. This article is provided for informational purposes only. It is not offered or intended to be used as legal, tax, investment, financial, or other advice.