Crypto fund inflows at asset managers such as CoinShares, 21Shares, Bitwise, Grayscale and ProShares broke past $1 billion for the year — adding $293 million to a seven-week run of inflows — according to CoinShares' latest report.
Year-to-date inflows now stand at $1.14 billion — marking it as the third-highest yearly inflow on record — with total assets under management up 9.6% over the last week and 99% since the beginning of the year, CoinShares' Head of Research James Butterfill wrote. "At $44.3 billion, total assets under management is now the highest since the major crypto fund failures in May 2022," he added.
Bitcoin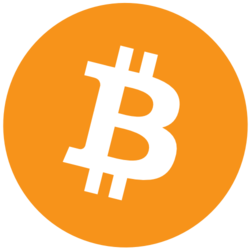 BTC -0.03% investment products led the surge, registering $240 million of inflows, while short Bitcoin products saw outflows of $7 million — indicative of continued positive sentiment, Butterfill said.
Bitcoin ETPs also made up nearly 20% of total bitcoin trading volume last week, suggesting "ETP investors are participating much more in this rally compared to 2020/21," he added.
BlackRock's Ethereum filings and solana's 40% move
During a week where BlackRock filed to register an Ethereum Trust entity in Delaware and Nasdaq filed for BlackRock's proposed spot ether ETF, ether-based products saw their largest inflows since August 2022 — adding $49 million. This follows $17.5 million worth of inflows in the prior week, signifying a turnaround in sentiment, according to Butterfill.
Solana
SOL + -based funds also witnessed significant inflows of $12.4 million in a week where the crypto asset rose over 40% to peak at around $62, according to The Block's price data. Solana currently trades around $57. Bitcoin and ether gained approximately 4.5% and 7.6% over the last week and currently trade at $36,693 and $2,042, respectively.
Regionally, Canada, the U.S., Germany and Switzerland led the flows — contributing $105.7 million, $81.1 million, $52.9 million and $50.3 million, respectively. Additionally, blockchain equity ETFs saw their largest inflows since July 2022, amounting to $14 million and bringing net flows to a positive $11 million for the year.
© 2023 The Block. All Rights Reserved. This article is provided for informational purposes only. It is not offered or intended to be used as legal, tax, investment, financial, or other advice.