BlackRock, the world's largest asset manager, is confirmed to be working on a spot ether ETF, according to a 19b-4 filing made on Thursday afternoon.
Nasdaq made that filing for the proposed ETF called the iShares Ethereum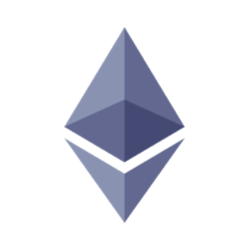 ETH + Trust, hours after BlackRock filed to register an entity in Delaware. The asset manager has shown increasing interest in crypto over the past months and is currently awaiting a decision on an application for a spot bitcoin ETF from the Securities and Exchange Commission. 
The proposed ether ETF would use Coinbase Custody Trust Company as custodian, according to the filing. It will use the CME CF Ether-Dollar Reference Rate - New York Variant.
BlackRock declined to comment on the fund when contacted by The Block earlier in the day.
Ether surges
"The investment objective of the Trust is to reflect generally the performance of the price of ether," Nasdaq said in the filing. Ether surged earlier in the day on the news of the Delaware entity, rising 9.9% to $2,066 at 4:43 p.m. ET, according to CoinGecko.
Other asset managers including Grayscale, Ark Invest, ProShares and Valkyrie have filed applications for spot ether ETFs. Any approval could take months, and the SEC has delayed existing applications for proposed spot bitcoin funds multiple times.
Nasdaq's filing cited the recent win for Grayscale Investments where three judges ruled that the SEC has to re-review the firm's bid for a spot bitcoin ETF and addressed the agency's differential treatment of spot and futures ETFs,  which sparked optimism in the industry for an eventual spot bitcoin product. Since the SEC has approved futures-based ether ETFs,  that should make way for spot ether products, Nasdaq wrote in Thursday's filing.
"Given that the Commission has approved ETFs that offer exposure to ETH futures, which themselves are priced based on the underlying spot ETH market, the Sponsor believes that the Commission must also approve ETPs that offer exposure to spot ETH, like the Trust," according to the filing.
Updated at 5:10 p.m. ET with details 
© 2023 The Block. All Rights Reserved. This article is provided for informational purposes only. It is not offered or intended to be used as legal, tax, investment, financial, or other advice.