BlackRock, the world's largest asset manager, has officially filed for a spot Ethereum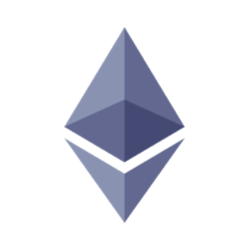 ETH +2.73% exchange-traded fund with the United States Securities and Exchange Commission.
The ETF, dubbed iShares Ethereum Trust, seeks to "reflect generally the performance of the price of ether," reads Form S-1 filed with the SEC by iShares late Wednesday. The iShares brand is associated with BlackRock's ETF products.
The Form S-1 comes a week after BlackRock registered iShares Ethereum Trust entity with the Delaware Department of State Division of Corporations. Then hours after Nasdaq filed for the proposed ETF, confirming BlackRock is working on a spot ether ETF.
BlackRock has selected Coinbase Custody Trust Company as the custodian for its proposed spot Ether ETF. Additionally, the CME CF Bitcoin Reference Rate from administrator CF Benchmarks, a subsidiary of Kraken, has been chosen as the proposed ETF's benchmark. These selections align with those made for its proposed spot Bitcoin ETF.
The price of ether (ETH) jumped nearly 2% to around $2,080 on the news.
BlackRock's bitcoin ETF filing awaits SEC approval
BlackRock filed for the iShares Bitcoin Trust in June of this year, which moved markets. The SEC is currently reviewing multiple spot bitcoin ETF applications, including one from BlackRock. The asset manager's bitcoin ETF ticker, IBTC, has also appeared on the Depository Trust & Clearing Corp's website since August — but was noticed only late last month.
Big trading firms, including Jane Street, Virtu Financial, and Jump Trading, are reportedly already in talks to provide liquidity for BlackRock's proposed spot bitcoin ETF if it obtains regulatory approval. Bitcoin's price has rallied over the past month due to the prospect of a spot bitcoin ETF approval. Last month, BlackRock CEO Larry Fink said that a rally in the price of bitcoin triggered by a false news report that said its spot ETF was approved served as an example of "pent-up interest in crypto."
Earlier this week, someone registered an entity named "iShares XRP Trust" in Delaware and attributed it to BlackRock. At the time, BlackRock said that the filing has no relation to the asset manager. The matter is now under investigation by the Delaware Department of Justice.
© 2023 The Block. All Rights Reserved. This article is provided for informational purposes only. It is not offered or intended to be used as legal, tax, investment, financial, or other advice.