A bitcoin exchange-traded fund (ETF) is a financial product that allows investors to gain exposure to the price movements of bitcoin without actually holding the asset itself.
Shares of a bitcoin ETF are traded on traditional stock exchanges, making it easier for traditional investors to participate in the cryptocurrency market.
Bitcoin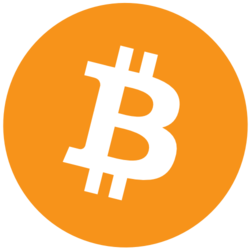 BTC + ETFs have generated significant interest from both retail and institutional investors as they offer a more convenient and regulated way to invest in bitcoin. They can be particularly attractive to investors who are hesitant to directly purchase and manage cryptocurrencies due to concerns about security, regulatory issues or technical complexities.
Currently there are no spot bitcoin ETFs in the U.S., as the Securities and Exchanges Commission has frustrated efforts to launch them, but there are ETFs tied to bitcoin futures.
What are the types of bitcoin ETFs?
There are two main types of bitcoin ETFs: spot and futures. 
Spot bitcoin ETF
A bitcoin spot ETF is a type of exchange-traded fund that aims to provide investors with direct exposure to the current market price of bitcoin.
In this context, "spot" refers to the immediate or current price of the underlying asset, which is bitcoin itself. A bitcoin spot ETF typically holds actual bitcoin as its underlying asset and attempts to track the real-time price of bitcoin as closely as possible.
There are some spot bitcoin ETFs, such as the 21Shares Bitcoin Core ETP (CBTC), but these all exist outside of the U.S.
Futures bitcoin ETFs
Futures ETFs do not hold actual bitcoin. Instead, they use bitcoin futures contracts to gain exposure to the cryptocurrency. A bitcoin futures contract allows investors to speculate and bet on the future price of the asset.
Futures bitcoin ETFs can behave differently from spot bitcoin ETFs, and there may be costs associated with rolling over or settling futures contracts. Some futures bitcoin ETFs are designed to provide leveraged or inverse exposure to bitcoin's price, allowing investors to amplify both gains and losses.
Regulations and product offerings may evolve, so it's essential to stay up to date with the latest developments in the bitcoin ETF space, including any new types of products that may emerge. Additionally, the availability and structure of bitcoin ETFs may vary by country and region due to regulatory considerations and market demand.
Why are investors interested in bitcoin ETFs? 
The demand for a bitcoin ETF primarily stems from the desire for greater accessibility, convenience and exposure to bitcoin as an asset class. Here are some of the key reasons why people are interested in bitcoin ETFs:
Ease of access: ETFs are traded on traditional stock exchanges, making it easier for mainstream investors to buy, hold and trade the bitcoin-related asset through their existing brokerage accounts. This accessibility is particularly appealing to investors who are not familiar with cryptocurrency exchanges or are hesitant to use them.

Regulatory oversight: A bitcoin ETF would be subject to regulatory oversight, providing investors with a level of protection and transparency. This regulatory oversight can help reduce concerns about fraud and market manipulation, which can be more prevalent in unregulated cryptocurrency markets.

Portfolio diversification: Investors view bitcoin as a potential diversification tool. By offering exposure to bitcoin through an ETF, they can incorporate the cryptocurrency into their investment portfolios without the need to directly hold and manage digital assets.

Mainstream acceptance: The introduction of a bitcoin ETF can be seen as a sign of mainstream acceptance and integration of cryptocurrencies into traditional financial systems.
Has a bitcoin ETF been approved in the US?
The SEC has approved bitcoin futures ETFs in the U.S. For instance, the ProShares Bitcoin Strategy ETF, a bitcoin futures ETF, was approved on Oct. 19, 2021. Other bitcoin futures-linked ETFs have been launched by VanEck, Valkyrie, Simplify Asset Management and GlobalX.
The SEC has not yet approved a spot bitcoin ETF, citing concerns related to investor protection, market manipulation and other regulatory issues. Several companies, such as BlackRock, WisdomTree and Fidelity, have submitted applications for spot bitcoin ETFs and are awaiting to see if they will be approved at some point.
Are there other types of crypto ETFs beyond bitcoin? 
There are a variety of cryptocurrency exchange-traded products (ETPs) outside of the U.S., including ETFs that provide exposure to a range of cryptocurrencies beyond bitcoin. These products allow investors to gain exposure to various cryptocurrencies and crypto-related assets, providing diversification within the digital asset space.
In the U.S., there are ETFs linked to other cryptocurrencies, like ether, but again these are only for futures-related products.
Disclaimer: This article was produced with the assistance of OpenAI's ChatGPT 3.5/4 and reviewed and edited by our editorial team.
© 2023 The Block. All Rights Reserved. This article is provided for informational purposes only. It is not offered or intended to be used as legal, tax, investment, financial, or other advice.