Bitcoin climbed to hover around $27,000 Friday morning as cryptocurrencies in general continued to rally. Traditional markets were trading lower.
The coin was trading at $26,560 as of 10 am ET on Friday. Ethereum was also up by 4.8% in the last 24 hours, trading at around $1,742.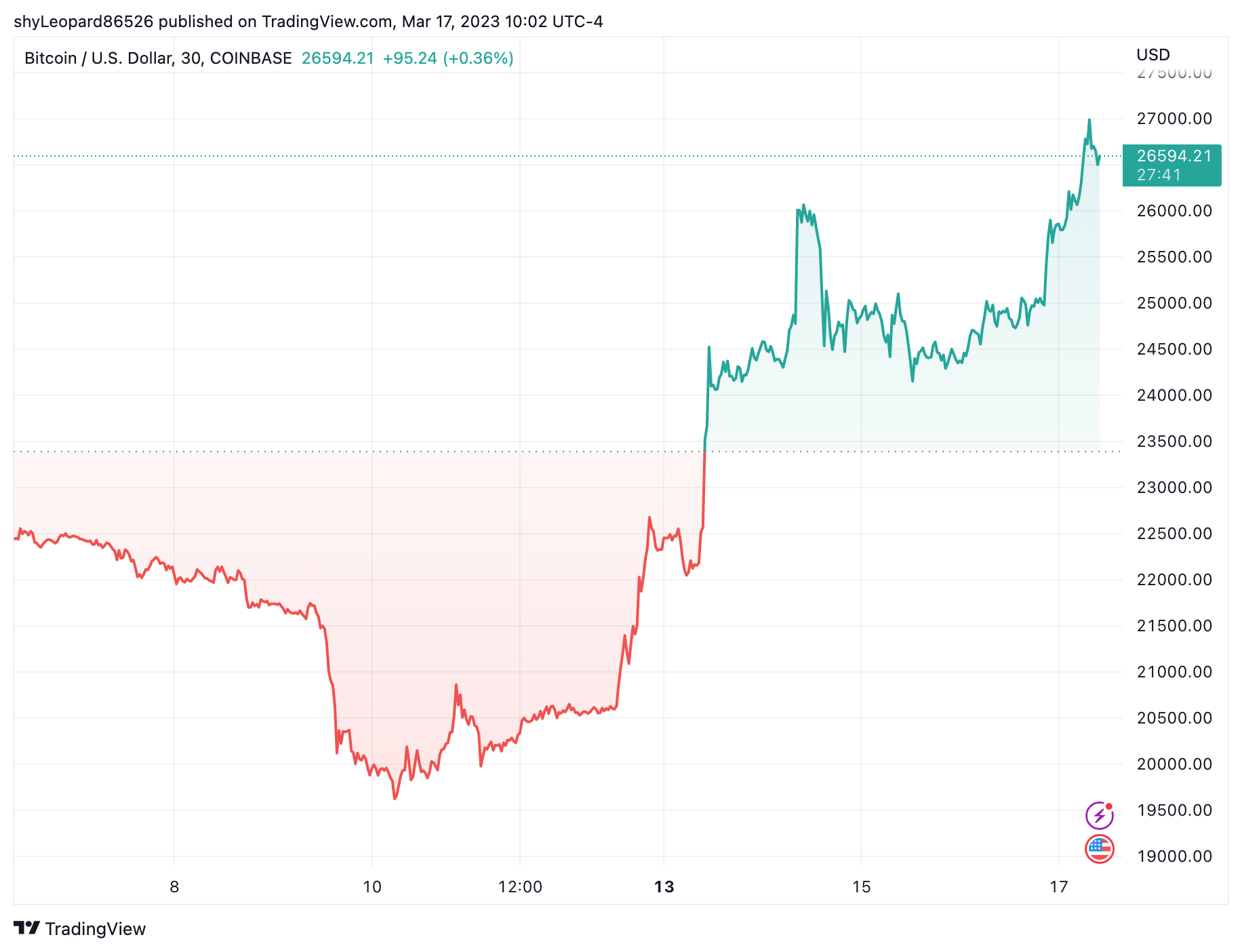 Bitcoin had been closer to $22,000 prior to the Silvergate, SVB and Signature collapses. And while most cryptocurrencies generally had a positive week, bitcoin has been leading the rally.
Ben McMillan, founder and CIO at IDX Digital Assets, told The Block the move into bitcoin and the increase in its dominance is "100% a reflection of its value as a flight from risk asset"
The past week has shown how the coin's "fundamental properties stand in stark relief to the shakiness of fractional reserve banking," said Alex Thorn, Galaxy Digital's head of firm-wide research.
He also pointed out that the correlation between bitcoin and the S&P 500 has decreased. "At the same time, bitcoin volatility continues to decline."
Publicly traded crypto companies were also up on Friday. Galaxy gained 8.8%, Coinbase by 7.1% and MicroStrategy 7.6%.
In traditional markets, the Nasdaq fell 1% while the S&P 500 was down by 1.2%.
© 2023 The Block. All Rights Reserved. This article is provided for informational purposes only. It is not offered or intended to be used as legal, tax, investment, financial, or other advice.