The Securities and Exchange Commission said Thursday that it would delay decisions on seven proposals for spot bitcoin ETFs as the agency wades through a wave of recent applications.
Decision deadlines on BlackRock's iShares Bitcoin Trust, Fidelity's Wise Origin Bitcoin Trust, the VanEck Bitcoin Trust, the WisdomTree Bitcoin Trust and the Invesco Galaxy Bitcoin ETF will be extended until Oct. 17, while the deadline for the Valkyrie Bitcoin Fund was pushed back until Oct. 19, the regulator said in separate filings.
A decision deadline on the Bitwise Bitcoin ETP Trust was also delayed until Oct. 16.
"The Commission finds it appropriate to designate a longer period within which to take action on the proposed rule change so that it has sufficient time to consider the proposed rule change and the issues raised therein," the agency said, referring to the proposed WisdomTree fund. 
The agency has not yet approved of a spot bitcoin ETF, citing concerns over fraud and manipulation. The SEC did allow the first bitcoin futures ETF to trade in 2021.
Bitcoin's price falls on the news
Bitcoin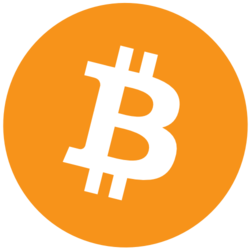 BTC +5.06% 's price extended declines on the news, with the world's largest cryptocurrency by market capitalization falling 5.1% over the past 24 hours to $25,965 at 5:09 p.m. ET, according to CoinGecko. 
The SEC in July acknowledged receiving applications for the proposed funds. The delays had been widely expected, with some analysts believing the regulator will wait to rule on all the proposed funds at the same time. 
In an apparent delay for a similar fund proposed by ARK Invest and 21Shares, the SEC earlier this month asked for new written comments in a process that extended the timeline out by at least an additional month. 
Grayscale's win
The delays came shortly after the crypto industry celebrated a win after a court ruled in favor of Grayscale Investments in its ongoing suit against the SEC for a spot bitcoin fund. The asset manager is vying to convert its flagship GBTC fund into an ETF, and it's request was first rejected last year. 
Though the decision did not mean a spot bitcoin ETF will be immediately greenlit, it does mean the SEC will have to re-review Grayscale's ETF proposal.
Experts say that following the opinion, it will be more likely for spot bitcoin ETFs to avoid the SEC's disapproval.
(Updates with additional details throughout; adds delay to BlackRock's iShares Bitcoin Trust, Fidelity's Wise Origin Bitcoin Trust, the Bitwise Bitcoin ETP and the VanEck Bitcoin Trust.)
© 2023 The Block. All Rights Reserved. This article is provided for informational purposes only. It is not offered or intended to be used as legal, tax, investment, financial, or other advice.