Laser Digital, the crypto unit of Japanese banking giant Nomura, has launched its asset management business with a bitcoin fund.
The Bitcoin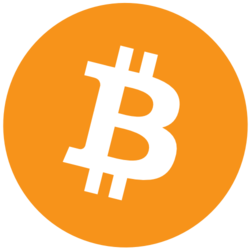 BTC + Adoption Fund provides "long-only" exposure to bitcoin for institutional investors, Laser Digital said Tuesday. The fund is part of Laser Digital Funds SPC — which is registered as a mutual fund with the Cayman Islands Regulatory Authority.
Laser Digital will use Komainu, which Nomura co-founded in 2018 with Ledger and CoinShares, to custody the fund's assets. Laser Digital said the Bitcoin Adoption Fund is the first in a range of crypto investment products the firm will launch.
The fund launched as bitcoin rose above $27,000 earlier this week for the first time since August. The world's first and largest cryptocurrency has traded rangebound in the last few months.
Laser Digital Asset Management
Laser Digital's asset management business is led by Sebastian Guglietta, previously Nomura's chief scientist officer. Before that, he was a portfolio manager and senior scientist at Brevan Howard. Fiona King, who joined Laser earlier this year from Nickel Digital Asset Management, is head of distribution of Laser Digital Asset Management.
"Technology is a key driver of global economic growth and is transforming a large part of the economy from analogue to digital. Bitcoin is one of the enablers of this long-lasting transformational change and long-term exposure to bitcoin offers a solution to investors to capture this macro trend," Guglietta said of the fund.
Laser Digital was launched a year ago to focus on three core areas: venture capital, asset management and trading. Laser Venture Capital has already invested in over ten crypto startups to date, including Orderly Network, WebN Group and Infinity Exchange, according to The Block Pro's Deals Dashboard. In June, Laser Digital acquired Elysium Technology Group to provide post-trade solutions for over-the-counter foreign exchange and digital assets.
Last month, Laser Digital's Dubai entity received operating license approval from the city's Virtual Asset Regulatory Authority. The full license will allow Laser Digital to provide crypto broker-dealer and asset management services from its Dubai entity.
© 2023 The Block. All Rights Reserved. This article is provided for informational purposes only. It is not offered or intended to be used as legal, tax, investment, financial, or other advice.