In a seismic shift over the past three years, central cryptocurrency exchanges have incurred staggering losses, shedding more than 800,000 Bitcoins as users increasingly favor self-custody. This prevailing trend underscores a mounting preference among cryptocurrency enthusiasts for full autonomy over their Bitcoin holdings, eliminating the risks associated with exchange vulnerabilities such as potential hacks, insolvencies, or regulatory crackdowns.
FTX Collapse Illuminates the Growing Blaze of Self-Custody:
The recent FTX collapse underscores the rising interest in self-custody within the cryptocurrency space, solidifying a three-year trend. Despite a consistent decrease in BTC holdings on exchanges, the FTX debacle triggered an even sharper decline. Prior to its November 2022 bankruptcy declaration, exchanges held 2.511 million BTC, but withdrawals have since reached 487,000 BTC. In just the last three months (since May 23, 2023) around 184,000 BTC left centralized exchanges. The exact reasons for these withdrawals remain uncertain, but the benefits of self-custody are evident.
Forging Crypto's First Entirely-Decentralized Self-Custodial Exchange:
Swopblock, an ember in the crypto landscape, is poised to emerge as a chosen haven for users seeking unparalleled control. Pioneering a decentralized self-custodial exchange protocol, Swopblock empowers users to execute cross-chain cryptocurrency trades without ever needing to relinquish their assets.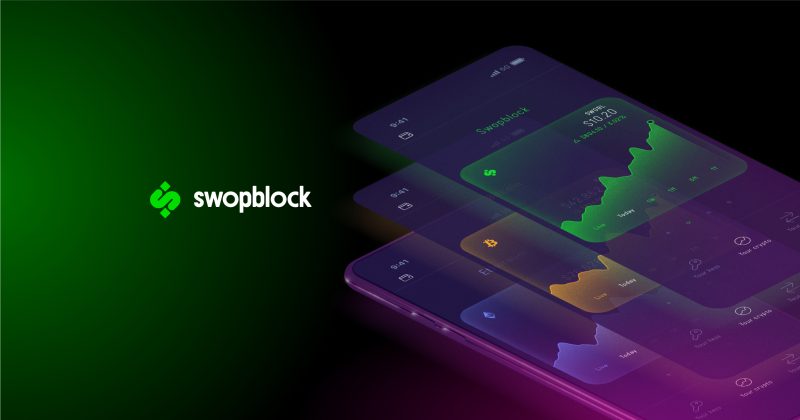 With Swopblock, custody remains firmly in the hands of the individual, enabling them to engage in secure, peer-to-peer trades. Unlike its counterparts in the decentralized exchange sphere who still face the risks of hacks or internal fraud due to vulnerability of Liquidity Pools, Swopblock's protocol distributes 100% of its trading liquidity safely across all user's wallets. The result? A truly decentralized cross-chain ecosystem where users can safely bring their own liquidity to their trades, offering a level of security that is unseen in the world of crypto.
Should this trend of crypto withdrawals from centralized exchanges persist, Swopblock's protocol stands as a clear frontrunner within the self-custodial market and is projected to arise as crypto's first entirely decentralized DEX that possesses cross-chain trading capabilities - giving users full control over their crypto assets while eliminating the need to ever use a third-party exchange again.
The Fuel Igniting Swopblock's Protocol:
The Swopblock protocol is powered by a fixed supply of 52.8 million SWOBL that is distributed across all users. SWOBL is Swopblock's free-flowing medium of exchange within its ecosystem, acting as a liquidity adapter for various blockchains (including Ethereum and Bitcoin) and facilitating cross-blockchain trading between peers. This means users can now securely trade directly from one wallet to another, benefiting from the safety inherent in self-custody.
A Blazing Opportunity for Forward-Thinking Investors:
Swopblock is currently in the midst of a capital raise for its protocol's official launch, with early investors receiving additional SWOBL based on their investment size and timing. To date, over 18 million SWOBL Perks have already been distributed from Swopblock's fixed supply of 52.8 million. 
Amidst the growing exodus from centralized exchanges, Swopblock's unique decentralized exchange protocol stands ready to fan the flames of the self-custody revolution.
This post is commissioned by Swopblock and does not serve as a testimonial or endorsement by The Block. This post is for informational purposes only and should not be relied upon as a basis for investment, tax, legal or other advice. You should conduct your own research and consult independent counsel and advisors on the matters discussed within this post. Past performance of any asset is not indicative of future results.
© 2023 The Block. All Rights Reserved. This article is provided for informational purposes only. It is not offered or intended to be used as legal, tax, investment, financial, or other advice.