The Securities and Exchange Commission moved to delay a decision on the proposed ARK 21Shares Bitcoin ETF into next year, with a new deadline of Jan. 10.
"The Commission finds that it is appropriate to designate a longer period within which to issue an order approving or disapproving the proposed rule change so that it has sufficient time to consider the proposed rule change," it said Tuesday in a filing. 
The delay came just hours after a group of Republican and Democratic lawmakers pressed SEC Chair Gary Gensler to urgently allow the listing of a spot bitcoin exchange-traded fund. The SEC also delayed a decision on the proposed Global X Bitcoin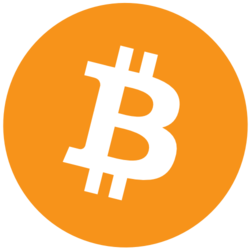 BTC + Trust to Nov. 21, and the move suggests delays to additional applications for spot bitcoin funds could be down the road.
The regulator last month delayed the proposed fund from ARK Invest and 21Shares by asking for new written comments. It had initially said in June said it would either "approve or disapprove, or institute proceedings to determine whether to disapprove" the application by Aug. 13.
Additional delays could follow
Ark CEO Cathie Wood said in August that she had been expecting the first delay.
"I think the SEC, if it's going to approve a bitcoin ETF, will approve more than one at once," she said at the time.
The regulator is currently reviewing applications for a slew of other proposed spot bitcoin funds from big names including including BlackRock, Fidelity, VanEck and Invesco. The ARK 21Shares Bitcoin ETF was ahead of the pack.
Most recently, decision deadlines on BlackRock's iShares Bitcoin Trust, Fidelity's Wise Origin Bitcoin Trust, the VanEck Bitcoin Trust, the WisdomTree Bitcoin Trust and the Invesco Galaxy Bitcoin ETF were extended until Oct. 17, while the deadline for the Valkyrie Bitcoin Fund was pushed back until Oct. 19.
A decision deadline on the Bitwise Bitcoin ETP Trust was last delayed until Oct. 16.
The agency has not yet approved of a spot bitcoin ETF, citing concerns over fraud and manipulation. The SEC did allow the first bitcoin futures ETF to trade in 2021.
© 2023 The Block. All Rights Reserved. This article is provided for informational purposes only. It is not offered or intended to be used as legal, tax, investment, financial, or other advice.