The Arbitrum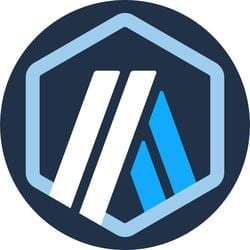 ARB + Foundation, a organization supporting the Ethereum Layer 2 network Arbitrum, has partnered with the protocol studio Fracton Ventures to launch Arbitrum Japan.
The initiative aims to boost Arbitrum's presence in the country, promoting ecosystem development and community education programs, according to a statement.
The Arbitrum Foundation and Fracton Ventures did not disclose how much funding was provided to the initiative and how it would be allocated.
"We feel there is huge untapped potential within the Japanese region," Arbitrum Foundation Head of Ecosystem Development Nina Rong said in the statement. "In our collaboration with Fracton Ventures, we feel we are uniquely positioned to reach a new demographic of developers, innovators and blockchain-curious consumers that haven't previously been exposed to the benefits of blockchain technology."
"When the opportunity presented itself to grow Arbitrum in Japan, we felt strongly that we would be the best partner to help bring the vision of Arbitrum Japan to life," Fracton Ventures Head of Partnerships Siddharth Pillai added. "Our region is ripe for innovation within the blockchain sector, but hasn't yet had the exposure to leading technology and developer tools - now, with Arbitrum Japan, they will have the opportunity to fully harness the power of blockchain."
Two-pronged approach
Japan-based Fracton Ventures will leverage its network of experts, investors and developers in the region, supported by the Aribitrum Foundation, to develop a range of activities with a two-pronged approach: business development and ecosystem building, plus education and community support. 
Firstly, the partnership aims to promote the growth of the Arbitrum ecosystem in the Japanese market, supporting business development by fostering collaboration between web2 and web3 companies.
Secondly, Arbitrum Japan plans to expand technical educational content via AMA sessions and hackathons. University ambassadors and community managers will also be tasked with spearheading activities to boost consumer adoption of Arbitrum, according to the statement.
Japan is one of the more crypto-friendly jurisdictions, with Prime Minister Fumio Kishida saying web3 has the potential to transform the internet and contribute to social change at the WebX conference in July.
In June, Japan's National Tax Agency exempted crypto issuers from paying capital gains taxes of around 35% on unrealized gains, aimed at bolstering its crypto industry. However, the Japan Blockchain Association wants the country's government to further revise its crypto tax system, requesting taxes on profits from crypto transactions be canceled on the basis that it is hindering the growth of web3 businesses in Japan.
"We have received a lot of interest from both Japanese enterprises and individual developers about Arbitrum technology," Rong told The Block via email. "We would like to better serve these clients with local resources on the ground. It was thrilling to see the Japanese government release a web3 whitepaper recommending to boost the crypto industry in the county."
The Arbitrum Foundation also has plans to increase Arbitrum's presence in Korea and other regions in South East Asia, Rong added.
Arbitrum's launch, traction and controversy
Arbitrum's token airdrop took place in March, alongside the launch of the Arbitrum Foundation, seeing 1.16 billion tokens made available as a reward for early users of the Layer 2 network and giving them governance powers on the DAO that controls the Arbitrum One and Nova networks. 
However, Arbitrum's first governance proposal — controversially planning to send 750 million ARB tokens, worth around $1 billion at the time, to the Arbitrum Foundation to invest in initiatives — caused a backlash from its community over an apparent lack of decentralization.
The proposal was set to go ahead without the approval of token holders — who make up the DAO that theoretically governs Arbitrum — who had voted overwhelmingly against the move. Bowing to the pressure, the proposal was broken up and voted on again.
Earlier this week, the Arbitrum Foundation announced that 69 million ($57 million) in unclaimed airdropped ARB tokens were transferred to the Arbitrum DAO treasury, contrasting with a recent decision by Ethereum Layer 2 rival Optimism to directly distribute unclaimed funds from its initial airdrop to eligible users.
Arbitrum dominates the Ethereum Layer 2 scaling market in terms of total value locked (funds deposited), with $5.9 billion (55%) of TVL across Layer 2 chains, according to L2BEAT. Optimism follows with $2.7 billion, then Coinbase's Base at $552 million.
However, Base leads the optimistic rollup scaling solutions in terms of daily new unique addresses and average daily transaction count, according to The Block's data dashboard.
Updated with additional comments from Arbitrum Foundation Head of Ecosystem Development Nina Rong.
© 2023 The Block. All Rights Reserved. This article is provided for informational purposes only. It is not offered or intended to be used as legal, tax, investment, financial, or other advice.