After a six-week outflow streak, digital asset investment products at asset managers such as CoinShares, Grayscale, 21Shares, Bitwise and ProShares recorded inflows of $21 million over the past week.
The inflows are something of a turnaround for crypto funds that have seen a ten-week streak of aggregated outflows that reached nearly half a billion dollars.
Bitcoin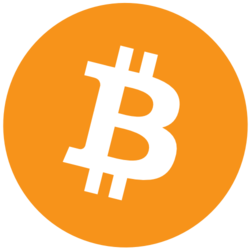 BTC + dominated the crypto fund inflows, adding $20.4 million over the last week. Short bitcoin investment products saw $1.5 million withdrawn, adding to $85 million in outflows since April  — suggesting investors are continuing to capitulate their short positions, Butterfill argued last week.
Meanwhile, solana funds "continue to shine," according to Butterfill, registering $5.1 million of inflows last week — the 27th week they have recorded inflows this year, with just four weeks of outflows in 2023.
However, ether products experienced outflows for the seventh consecutive week, shedding $1.5 million, making it the "least loved" altcoin, Butterfill said, amid the upcoming launch of ether futures ETFs.
Changing momentum
The sudden influx comes in response to positive price momentum, concerns over U.S. government debt prices and the recent deadlock over government funding, CoinShares Head of Research James Butterfill argued in the digital asset manager's latest report.
"Earlier in the week it looked as if it would be another week of outflows, with the inflows coming late in the week (Friday) in what we believe is a reaction to a combination of positive price momentum, fears over U.S. government debt prices and the recent quagmire over government funding," Butterfill wrote. "Despite this most recent price pick up, volumes remain seasonally low in both the investment product market and the broader crypto market."
Regional divergence and blockchain equities
Last week's inflows weren't uniformly experienced regionally. Europe and Canada recorded inflows of $23 million and $17 million, respectively, while the U.S. witnessed outflows of $19 million.
Blockchain equities had a less successful week, experiencing outflows of $8.4 million, aligning with the broader tech sector's sell-off, Butterfill noted.
© 2023 The Block. All Rights Reserved. This article is provided for informational purposes only. It is not offered or intended to be used as legal, tax, investment, financial, or other advice.