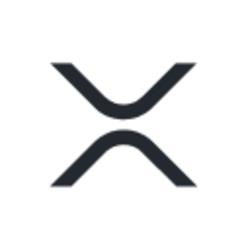 XRP + spearheaded a rally among major cryptocurrencies on Wednesday as the global market capitalization of the entire sector increased by 1% to reach $1.13 trillion.
XRP rallied approximately 5% to $0.53 at 3:00 p.m. ET, according to CoinGecko. The uptick came after a U.S. federal judge rejected the Securities and Exchange Commission's bid to appeal a partial loss in an ongoing case against Ripple. 

The token was also boosted after Ripple stated on Wednesday that its Singapore subsidiary, Ripple Markets APAC, had secured a payments license to operate in the city-state.
SEC loses XRP case appeal bid
District Judge Analisa Torres said in a brief ruling on Tuesday that the SEC did not demonstrate that the appeal would "materially advance the ultimate termination of the litigation."
"For the reasons stated above, the SEC's motion for certification of interlocutory appeal is DENIED, and the SEC's request for a stay is DENIED as moot," Torres said in an order at the U.S. District Court for the Southern District of New York. 
The judge scheduled a trial date in April to address remaining issues in the case, and the SEC could still try to appeal the entire case after this trial.
Cryptocurrency market in October and November
Bitcoin, the chief barometer for crypto market sentiment, has a historical tendency to perform poorly in September. However, YouHodler Risk Manager Sergei Gorev told The Block that "bitcoin showed quite strong dynamics this September, adding more than 3% to its value."
"The cryptocurrency market shows itself most strongly in November, and the second strongest month during the year is October," he said.
The largest cryptocurrency by market value was changing hands at $27,716 on Wednesday, up 1.4% over the past day. BTC appears to have found stability at this level after losing support at $28,000 earlier this week.
Ether lost 0.2% over the past day, failing to hold above the $1,700 mark.
© 2023 The Block. All Rights Reserved. This article is provided for informational purposes only. It is not offered or intended to be used as legal, tax, investment, financial, or other advice.