Persistently higher premiums on bitcoin futures indicate ether will continue its year-long underperformance relative to the largest cryptocurrency, claims a new report.
"The explanation can simply be that bitcoin as digital gold in a risk-off environment, sprinkled with the potential of spot bitcoin ETFs soon, is more enticing than the DeFi and NFT-associated ether," K33 Research Senior Analyst Vetle Lunde and Vice President Anders Helseth noted in its latest report.
"Sticking to bitcoin until there is clear proof of a spark in ether is likely the safest exposure for the time being," the analysts added.
Spot bitcoin ETFs
Lunde and Helseth do not expect the Securities and Exchange Commission to appeal the Grayscale court decision by Friday's deadline, in which case the court will likely instruct the regulator to re-evaluate Grayscale's application to convert its Grayscale Bitcoin Trust (G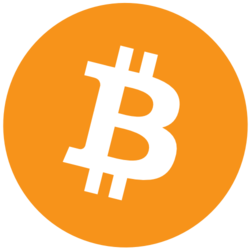 BTC + ) product to a spot bitcoin ETF. 
Appeal or not, the decision could lead to a strong market reaction in the short-term before emphasis is deferred to the next set of decision deadlines on delayed spot bitcoin ETF applications including those from BlackRock, Fidelity, VanEck and Invesco, the K33 analysts said.
Last week, Bloomberg Senior ETF Analyst Eric Balchunas said the SEC is actively working with issuers on redemption, custody, legal aspects — in a "break from typical pattern of delay, delay, radio silence then denial." He predicts a 75% chance of approval by the end of this year, 90% by March 2024.
Outperforming while not performing
Ether, alongside most altcoins, also underperformed in the spot market, amid another week of low trading volume and declining volatility for bitcoin.
The underwhelming ether futures ETF launches saw ether's underperformance to bitcoin accelerate to trade at a 14-month low of 0.057, falling 5% over the past week in U.S. dollar terms. Bitcoin didn't fare much better, flatlining at 0% over the same period, though its market dominance is reapproaching multi-year highs. BNB, the third largest non-stablecoin cryptocurrency by market cap, fell by 3%.
Derivatives market grows more optimistic, but still not bullish
On the positive side, CME next month premiums and offshore funding rates for bitcoin perps trended higher over the past week and the 6-month bitcoin options skew indicates a robust demand for call options, Lunde and Helseth noted.
Despite this upward trend, the derivatives market isn't exuding strong bullish vibes though, according to K33, with offshore funding rates still consistently below neutral and bitcoin futures ETF outflows painting a more cautious picture.
Bitcoin futures witnessed a five-day volatility rate of 9.4% last week — the second-highest in 2023 — accompanied by the changes in the CME's bitcoin premiums. However, the heightened activity didn't translate into any significant directional momentum, with traders struggling to navigate the stubbornly stable market conditions, the analysts said.
© 2023 The Block. All Rights Reserved. This article is provided for informational purposes only. It is not offered or intended to be used as legal, tax, investment, financial, or other advice.