Bitcoin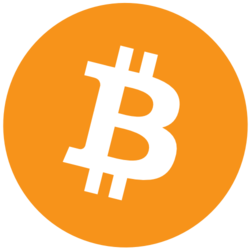 BTC -0.34% held steady above $28,000 on Wednesday as the supply of the digital asset on exchanges fell to a multi-year low, according to on-chain analytics.
CryptoQuant data showed that over 33,500 BTC has been moved from exchanges to cold storage since last Friday, with bitcoin exchange reserves now at a multi-year low. The substantial outflow reduces liquid supply and suggests long-term holders are betting on bullish price movement in the future.
Analysts make bullish forecast
According to analysts at CryptoQuant, this bullish price movement could come after the possible approval of a spot bitcoin ETF. The blockchain analytics firm said that approval by the Securities and Exchange Commission would add around $1 trillion to the cryptocurrency market cap, according to a CoinDesk report. If an ETF were approved, bitcoin could become a $900 billion asset, and the entire cryptocurrency market could expand by $1 trillion, CryptoQuant stated.
According to the report, it was noted that if the fund managers who have submitted applications to list bitcoin ETFs were to allocate just 1% of their assets under management to these ETFs, it could theoretically drive bitcoin's price up to a range of $50,000 to $73,000.
"Larry Fink's comments suggesting bitcoin price movements were a flight to quality are also likely to have boosted sentiment towards the asset," CoinShares Head of Research James Butterfill told The Block.
The world's largest digital asset by market capitalization has gained 6.1% in the past week, changing hands for $28,308 at 3:50 p.m. ET, according to CoinGecko.
© 2023 The Block. All Rights Reserved. This article is provided for informational purposes only. It is not offered or intended to be used as legal, tax, investment, financial, or other advice.