The U.S. Court of Appeals for the D.C. Circuit issued a formal mandate to assert its August ruling that the Securities and Exchange Commission needs to reconsider the bid from Grayscale Investments to convert its flagship G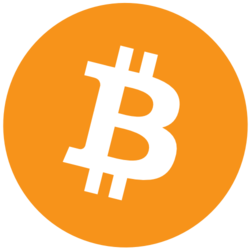 BTC -2.16% fund into a spot bitcoin ETF. 
The widely expected and procedural move followed the SEC's announcement last week that it did not intend to appeal the ruling. While Grayscale followed by submitting a fresh filing for the fund, it's not clear if the SEC could seek to reject the application for another reason. 
"In accordance with the judgment of August 29, 2023, and pursuant to Federal Rule of Appellate Procedure 41, this constitutes the formal mandate of this court," according to the mandate filed on Monday. 
The mandate reiterates the court's August ruling when it addressed the SEC's treatment of spot bitcoin ETFs and bitcoin futures ETFs. Grayscale showed its proposed bitcoin ETF was similar to already approved bitcoin futures ETFs and should therefore have "the same likelihood of detecting fraudulent or manipulative conduct in the market for bitcoin and bitcoin futures," the court said.
Grayscale moves forward
Grayscale submitted a new registration statement on Thursday through an S-3 filing , a shortened version of the typical S-1 filing used to offer new shares.
GBTC intends to list the shares on NYSE Arca under the symbol GBTC, and issue the shares on an ongoing basis upon approval of its S-3 form and a separate 19b-4 filing from NYSE Arca.

Other big name asset managers including BlackRock and Fidelity are seeking approval for spot bitcoin ETFs from the SEC. Chair Gary Gensler said Wednesday that agency "staff is doing work on those multiple filings," referring to existing proposals that it's received. He declined to comment specifically on Grayscale when asked about it by a reporter. 
"What we have in front of us, just so that the viewing public understands, we have not one, but multiple, I think it's eight or ten filings that the staff, and ultimately the Commission, is considering," he said. "When an asset manager is seeking to take something public, these exchange traded products need to register with the SEC, and they go through a filing, somewhat similar to going public, like an IPO."
"And so it's really the work of our Division of Corporation Finance that gives feedback, our Division of Trading and Markets of course looks at the filings," he continued. "This is a time tested process that goes back decades. The staff of the SEC, it's called the Disclosure Review Team, but in that group, they respond and give feedback to potential issuers.
© 2023 The Block. All Rights Reserved. This article is provided for informational purposes only. It is not offered or intended to be used as legal, tax, investment, financial, or other advice.