Bitcoin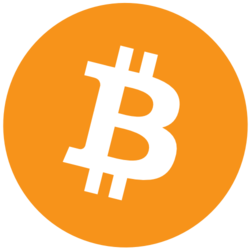 BTC + 's price rose late Friday after reports that the Securities and Exchange Commission did not plan to appeal an August court ruling that ordered it to reconsider a bid from Grayscale Investments to convert its flagship GBTC fund into a spot bitcoin ETF.
The price of the world's largest cryptocurrency by market capitalization rose 1.2% to $27,042 at 5:54 p.m. ET, according to CoinGecko. 
While the SEC technically still has until midnight to file, an appeal after 5 p.m. ET would be unlikely. As of 6:00 p.m. ET, nothing had been added to the docket for the case. 
Both Reuters and Bloomberg reported that the SEC is not planning to appeal. A source told The Block that the regulator was not planning to appeal.
The SEC did not provide a statement. Grayscale said it would not comment before the official deadline passes. SEC Chair Gary Gensler had been mum about a potential appeal earlier Friday, declining to comment on the matter when asked about it by journalists at a press conference.
Industry optimism
Despite industry optimism that a spot bitcoin ETF is now steps closer, a number of things still need to happen before one hits the market, and a decision to not appeal does not necessarily mean the regulator plans to approve one. 
"It doesn't mean that that approval is coming quickly and it's still not a certainty given that the SEC could re-review and deny on different grounds and basically start this legal fight all over again," Jennifer Schulp, director of financial regulation studies at the libertarian think tank Cato Institute, said earlier in the day.
Grayscale first brought the case against the SEC last year over the rejection of its proposal to convert its flagship fund, GBTC, into a spot bitcoin ETF. Don Verrilli, lead counsel for Grayscale, said during oral arguments in March that the SEC is contradicting itself by allowing bitcoin futures ETFs, but not a spot bitcoin ETF.
The asset manager sent a letter to the SEC last month, asking to meet with regulators to discuss converting its Grayscale Bitcoin Trust into a spot bitcoin ETF.
"We hope you will agree that the best use of resources now is for the Commission to issue an order approving NYSE Arca's Rule 19b-4 filing and authorize the staff to work with Grayscale and NYSE Arca to finalize the prompt listing of the Trust's shares," lawyers for Grayscale said at the time.
Positive signal
The SEC has not yet greenlit a spot bitcoin ETF, though the initial Grayscale ruling was seen as a positive signal for the wave of applications for spot funds that have come over the past year from big names including BlackRock and Fidelity.  
Late last month, the regulator moved to delay all pending applications for spot bitcoin ETFs with an extended comment period that will keep the process going for at least another month.
Sui Chung, the CEO of Kraken-subsidiary CF Benchmarks that provides the index set to be used by some of the proposed spot bitcoin ETFs, told The Block earlier this month that there were a number of issues the SEC might still be looking at. 
"BlackRock, Fidelity, Franklin Templeton, WisdomTree, and the respective stock exchanges, they are seeking to list the ETFs," he said. "They seem pretty confident, otherwise they wouldn't have filed with what they put into their response. So they seem pretty confident that it will work. But the question is whether the SEC believes it will work."
Updated at 6:30 p.m. ET to include confirmation from the SEC
© 2023 The Block. All Rights Reserved. This article is provided for informational purposes only. It is not offered or intended to be used as legal, tax, investment, financial, or other advice.