The Securities and Exchange Commission does not plan to appeal a high profile ruling involving Grayscale Investments' attempt to convert its flagship fund into a spot bitcoin ETF. 
The agency made the decision to not appeal ahead of a midnight deadline to do so, Reuters reported, citing a source familiar with the matter.
SEC Chair Gary Gensler earlier in the day was mum about a potential appeal of the ruling, declining to comment on the matter when asked by journalists at a press conference.
A three-judge panel in the U.S. Court of Appeals for the D.C. Circuit ruled in August that the SEC has to re-review Grayscale's bid for a spot bitcoin ETF after the asset management firm sued the agency last year following its rejection of the plan for the conversion of its flagship G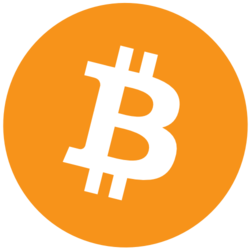 BTC -1.53% fund. 
'Not a certainty'
The SEC's reported move to not seek a new hearing could lead to continued optimism in the industry that a spot bitcoin ETF is around the corner. But it's not likely to happen quickly.
"It doesn't mean that that approval is coming quickly and it's still not a certainty given that the SEC could re-review and deny on different grounds and basically start this legal fight all over again," Jennifer Schulp, director of financial regulation studies at the libertarian think tank Cato Institute, said earlier in the day.
Bitcoin rose 0.8% to $26,939 at 5:23 p.m. ET, according to CoinGecko.
© 2023 The Block. All Rights Reserved. This article is provided for informational purposes only. It is not offered or intended to be used as legal, tax, investment, financial, or other advice.