Bitcoin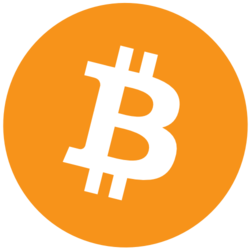 BTC -1.15% 's price sustained its rally into a second week on Monday, with the digital asset rising 14.5% in the past 24 hours to break through the $34,000 mark for the first time since May, 2022.
The world's largest digital asset by market capitalization is up over 20% in the past week and was changing hands for $34,332 at 6:45 p.m. ET, according to CoinGecko. The global cryptocurrency market capitalization increased to $1.33 trillion, a rise of 6.3% over the last 24 hours, according to CoinGecko.
Gains Monday evening came as BlackRock's highly anticipated spot bitcoin ETF, the iShares Bitcoin Trust, made an appearance on a list maintained by the Depository Trust and Clearing Corporation, which Nasdaq says provides post-trade clearance, settlement, custody and information services.
While still awaiting approval from the Securities and Exchange Commission, along with other proposed spot bitcoin funds, the DTCC lists the BlackRock fund's ticker as IBTC.
Analysts observe multiple bullish signals
The fresh gains came amidst multiple bullish signals, according to analysts. Ryze Labs Head of Portfolio Pavel Kuznetsov highlighted how the GBTC discount continues to narrow, with the NAV discount now at -11%.
"This is a bullish signal because the NAV discount reflects the increasing consensus view that a spot bitcoin ETF will be approved in Q1 2024. Approval of the spot bitcoin ETF is a bullish catalyst that will pave the way for capital inflows," Kuznetsov told The Block.
Bitnomial Exchange President Michael Dunn spoke about bitcoin de-correlating from the rest of the cryptocurrency market, and taking on some of the characteristics of a market hedge.
"We're seeing bitcoin decoupling from altcoins due to bitcoin's status as a digital gold, coupled with the market's anticipation of a spot ETF approval. The bitcoin dominance metric, which has been increasing since the end of 2022, highlights its outperformance compared to other cryptocurrencies," Dunn told The Block.
The digital asset has rallied on a day when major stocks indices are at 10-month lows and the 10-year yield on Treasuries passed 5%. However, Pavel Kuznetsov is cautious about calling an end to bitcoin's tendency to correlate with the S&P 500 and the Nasdaq.
"Over shorter time periods, bitcoin, as an emerging asset class, is impacted by regulation tailwinds and headwinds, decisions made by large independent allocators and macro factors. It is easy to read into short-term price movements and surmise that bitcoin is de-correlating, but we'd like to see this over a longer time period," Kuznetsov added.
(Updates bitcoin price throughout.)
© 2023 The Block. All Rights Reserved. This article is provided for informational purposes only. It is not offered or intended to be used as legal, tax, investment, financial, or other advice.