Digital asset investment products saw net inflows of $66 million last week, the fourth consecutive week of inflows that totaled $179 million over the period, according to CoinShares.
The digital asset fund flows report from CoinShares showed that total assets under management for fund managers like CoinShares, Bitwise, Grayscale, ProShares and 21Shares reached $33 billion
"While the most recent inflows are likely linked to excitement over a spot bitcoin ETF launch in the U.S., they are relatively low in comparison to June announcements," CoinShares' analysts said in a note sent to The Block.
The analysts pointed out that the initial inflows following BlackRock's filing for a spot bitcoin ETF in June saw four consecutive weeks of inflows that totaled $807 million.
"This suggests that the lower inflows this time round, despite the positive news from the Grayscale vs SEC court ruling, are indicative of investors adopting a more cautious approach this time," the analysts added.
Solana leads altcoin inflows
While 84% of the past week's inflows were directed toward bitcoin investment products, leading to year-to-date inflows of $315 million, Solana
SOL + captured the largest portion of altcoin inflow.
Solana saw a further $15.5 million in inflows last week, bringing its year-to-date total inflows to $74 million. According to the report, that makes it the most popular altcoin this year so far. Ether saw outflows of $7.4 million last week, with total assets under management falling to $6.7 billion.
"Continued concerns over Ethereum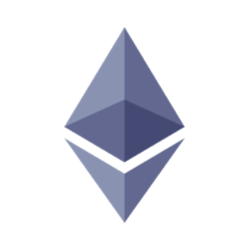 ETH + have led to further outflows of $7.4 million, the only altcoin to see outflows last week," the CoinShare's report added.
© 2023 The Block. All Rights Reserved. This article is provided for informational purposes only. It is not offered or intended to be used as legal, tax, investment, financial, or other advice.