BlackRock's highly anticipated spot bitcoin ETF, the iShares Bitcoin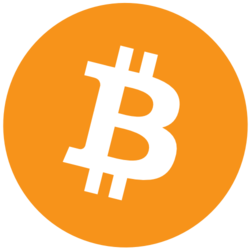 BTC + Trust, no longer appeared on a list maintained by the Depository Trust and Clearing Corporation, which Nasdaq says provides post-trade clearance, settlement, custody and information services.
The fund's appearance on the list with ticker IBTC was widely noticed by the market on Monday and paved the way for a rally that saw the world's largest cryptocurrency by market capitalization surge to $35,000, the highest level since May, 2022.
Bitcoin's price pares gains
Bitcoin's price dipped after headlines that the fund no longer appeared on the list and was trading at $33,679 at 12:03 p.m. ET, according to CoinGecko.
The DTCC did not respond to requests for comment from The Block, while BlackRock declined to comment. 
The Securities and Exchange Commission has yet to approve a spot bitcoin ETF.
© 2023 The Block. All Rights Reserved. This article is provided for informational purposes only. It is not offered or intended to be used as legal, tax, investment, financial, or other advice.