Cathie Wood's Ark Invest continued selling shares of Coinbase and Grayscale Bitcoin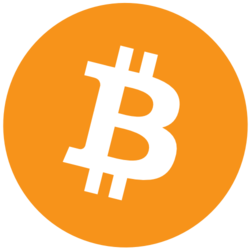 BTC +2.17% Trust for the second consecutive day on Tuesday.
Ark's Next Generation Internet ETF sold 21,062 shares of Coinbase and 72,509 shares of GBTC, according to an update from the fund manager's trading desk on Tuesday. The sales were valued at about $3.6 million, based on Coinbase's closing price of $82.07 and GBTC's $26.16 on Tuesday.
These latest sales follow Ark's $5.8 million Coinbase and GBTC shares sale on Monday.
Bitcoin-led crypto rally
The recent surge in the price of bitcoin has also spurred growth in other cryptocurrencies and crypto-related stocks. Bitcoin has risen nearly 20% in the past seven days and is currently trading at around $34,200, according to data from CoinGecko.
Market optimism is growing due to expectations of spot bitcoin exchange-traded funds receiving approval in the U.S., potentially leading to increased investments and price movement. Additionally, the ongoing Israel-Hamas conflict may have prompted institutional investors to diversify their portfolios with bitcoin as a risk-mitigation strategy, according to analysts.
Spot bitcoin ETFs can attract at least $14.4 billion worth of inflows in the first year after issuance, according to Galaxy Digital. In the second year, these inflows could rise to $27 billion; in the third year, they could reach as high as $39 billion, the firm added.
© 2023 The Block. All Rights Reserved. This article is provided for informational purposes only. It is not offered or intended to be used as legal, tax, investment, financial, or other advice.