As the price of bitcoin surged past $34,000, it wiped out more than $220 million in leveraged short positions over the past 24 hours, according to Coinglass data.
Across the entire cryptocurrency market, derivatives traders have endured more than $400 million of liquidations over the past day. Short positions were hit hardest, with over $304 million in shorts liquidated compared to $97.5 million in long positions. This is the largest liquidation since August 17, when the price of bitcoin plunged 9% and sank below the $25,000 mark.
The world's largest digital asset by market capitalization is up over 13% in the past 24 hours and is changing hands for $34,614 as of 7:30 a.m. ET, according to CoinGecko. The global cryptocurrency market capitalization increased to $1.32 trillion, a rise of 9.8% over the last 24 hours, according to CoinGecko.
Deutsche Digital Assets Head of Research André Dragosch told The Block that "the most recent price surge was mostly driven by a massive amount of short futures liquidations, a classical short squeeze." However, he added that in the run-up to this short squeeze, there were many notable on-chain developments. Dragosch pointed to a significant increase in transfer volumes from both small and large entities. "There were also continued exchange outflows from larger wallet sizes in excess of $10 million which also imply some sort of large investor accumulation prior to that surge," he added.
However, Dragosch cautioned that a price correction is still a possibility. "Many sentiment indicators have already run a bit exuberant and I would not be surprised if we saw a price correction, at least in the short term," he said.
Analysts observe bullish signals
According to YouHodler risk manager Sergei Gorev, bitcoin is seeing increased interest from institutional investors amid economic uncertainty and global unrest. "Over the past week, capital inflows into crypto products increased; around 80% went into bitcoin-related products. Nowadays, people are buying bitcoin more as an asset and less as a payment instrument to protect their savings from global inflation," he told The Block.
His comments align with a recent report from CoinShares that revealed digital-asset investment products saw net inflows of $66 million last week — the fourth consecutive week of inflows that totaled $179 million. Gorev added that November is right ahead of us and is one of the strongest months of the cryptocurrency year. 
DAO Maker co-founder Hatu Sheikh highlighted another bullish signal. He pointed out that the G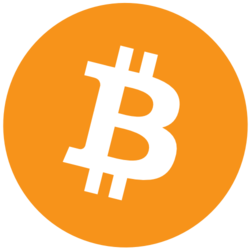 BTC -3.95% discount has been narrowing since the start of October. According to data from YCharts, shares in GBTC narrowed to a 12.38% discount to the trust's net asset value on Tuesday. "The sharp rebound in GBTC price signals the market's confidence in the SEC being forced by judicial authorities to back off from its biased hold against the BTC product issuers, and even the crypto space as a whole," he told The Block.
Sheikh added that GBTC being nearly at par with the underlying bitcoin price reflects the probability of a spot bitcoin ETF approval: "A spot bitcoin ETF would first and foremost re-attract interested capital, but this time via traditional markets rather than crypto exchanges."
© 2023 The Block. All Rights Reserved. This article is provided for informational purposes only. It is not offered or intended to be used as legal, tax, investment, financial, or other advice.