Bitcoin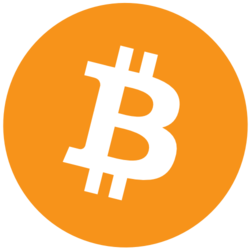 BTC + 's price has posted a slight retracement from its early-week high north of $35,000, wiping out more than $147 million in leveraged positions over the past 24 hours, according to Coinglass data.
Following in the same vein as Tuesday's market dynamics, shorts were again hit hardest, with almost $80 million positions liquidated compared to just over $68 million in long positions. The 30-day bitcoin volatility index reading ticked up to over 2% on Wednesday.
The world's largest digital asset by market capitalization traded mostly flat Wednesday and was changing hands for $34,522 at 1:00 p.m. ET. The global cryptocurrency market capitalization increased 2% to $1.31 trillion in the last 24 hours, according to CoinGecko.
Full retrace of the BTC price unlikely
With the digital asset retracting some of its early-week gains, CoinShares Research Associate Luke Nolan expressed confidence in the digital asset's resilience.
"I believe it is unlikely that we will see a full retrace of price without a decay in the spot bitcoin ETF narrative," Nolan told The Block.
He went on to highlight the growing likelihood of spot ETF approval by early 2024, though he acknowledged the potential for the SEC to present new reasons for rejection.
"It is looking increasingly likely that an ETF will be approved by early 2024. This could change, the SEC could come up with new reasons as to why these ETFs will be rejected, but at the moment this seems less likely," Nolan added.
Nolan underlined the role of European ETP inflows as a supportive factor for sustaining an ongoing upward trajectory for bitcoin.
"European ETP flows have been encouraging to support the idea that this bitcoin rally has legs," the research associate added. Nolan pointed out that "funding rates across the board are positive and traders are positioning themselves long in a general sense."
In addition, he noted that despite broad-based equity weakness, bitcoin had managed to resist a significant downturn. Nolan said bitcoin is showcasing some of the characteristics of a market hedge, but he stressed that while BTC may share the same flight to safety characteristic of gold, "it seems that this recent movement is driven by the spot ETF narrative and market participants are buying in anticipation of likely approval and subsequent flows."
© 2023 The Block. All Rights Reserved. This article is provided for informational purposes only. It is not offered or intended to be used as legal, tax, investment, financial, or other advice.