Bitcoin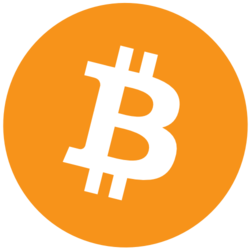 BTC -0.45% has held around the $35,000 mark for the past 24 hours, as weaker U.S. jobs data fuels anticipation that Federal Reserve rate hikes could be coming to an end, according to a Bitfinex report.
Expectations that the Fed is adopting a more dovish stance were strengthened following the release of the jobs data on Friday. The U.S. Labor Department's employment report said there were only around 150,000 new job positions created in October, after rising by approximately 297,000 in September. 
'Fed may be done raising rates,' analysts forecast
Monday's Bitfinex Alpha report described the weaker jobs data as solidifying anticipation the Fed could be done raising rates. "We think that the central bank may be done raising rates primarily due to tightening financial conditions, with bond yields rising over the recent months," the report stated. Traders are now pricing in a 95% chance that the Fed will leave rates unchanged in December compared to 80% before the payroll data was released, according to the CME FedWatch tool.
Analysts at Bitfinex added that Friday's jobs data suggested wage-driven inflation pressures might be subsiding. "The softer job growth and higher productivity reports last week were aligned to the Fed's decision to pause interest rate hikes," the report added.
Friday's jobs data reinforces a narrative that is developing after last Wednesday's decision by the Federal Open Market Committee to hold the benchmark federal funds rate in the current range of 5.25%-5.50%.
Anticipation of a more dovish Fed
"The policy statement issued on Wednesday suggests that officials are taking a cautious approach, considering the lags with which monetary policy affects economic activity and inflation, and economic and financial developments," Bitfinex analysts added.
CTF Capital concurred with Bitfinex's forecast for interest rates. "The market seems to be pricing in a prolonged pause in hikes in coming months, additionally, interest rate futures point to the first cut in rates by mid-2024," CTF Capital said in a note sent to The Block. "The overall sentiment regarding the Fed being done with hikes may further fuel the already positive performance in the crypto space along with US equities."
The world's largest cryptocurrency by market capitalization fell 0.4% over the past 24 hours to $34,920 at 1:46 p.m. in New York, according to CoinGecko.
© 2023 The Block. All Rights Reserved. This article is provided for informational purposes only. It is not offered or intended to be used as legal, tax, investment, financial, or other advice.