The price of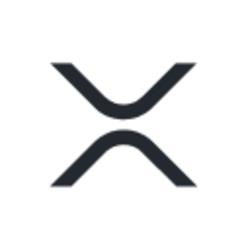 XRP -2.95% has increased by over 8% in the past 24 hours to become the top-performing digital asset in the cryptocurrency top ten.
The token's price has risen by over 22% in the past week, with trading volume jumping to $2 billion from Sunday's $1 billion, CoinGecko data shows.
Several factors behind XRP's rise
According to YouHodler Chief of Markets Ruslan Lienkha, there are "several factors" pushing up the price of XRP at the moment. He underscored Ripple's "quite successful confrontation" with the Securities and Exchange Commission, and the company's involvement in global CBDC projects.
In mid-October, Ripple celebrated the dismissal of all charges against its executives in an ongoing lawsuit brought by the SEC. And, last week, the central bank of Georgia announced a partnership with Ripple for the development of the country's central bank digital currency pilot project.
"There is Ripple's aggressive marketing, big CBDC projects in cooperation with some governments, and also a very favorable bullish sentiment in the current crypto market, however, note that the price has not overcome the previous high in July," Lienkha added.
XRP's rise part of wider altcoin rally
He said, however, that XRP's latest price movement was not exceptional, given the recent price surge of various altcoins, and added that the uptick in altcoins is "a consequence of bitcoin growth, as other coins react with some delay."
According to analysts at CTF Capital, ether's recovery against BTC is a good sign for altcoins in general.
"This could be a healthy sign of a cascade spillover down to other smaller assets as seen in past bull cycles. Moreover, it represents a broader positive sentiment on the asset class apart from the ETF approval narrative," CTF Capital said in an emailed note.
XRP was changing hands for $0.71 at 1:40 p.m. in New York, according to CoinGecko. It has replaced BNB as the fourth-largest token by market capitalization.
Coinglass data suggests XRP gains were largely spot-driven, as total liquidations in the past 24 hours breached just over $6.5 million. That's also a signal of strong retail investors engagement in the current rally.
© 2023 The Block. All Rights Reserved. This article is provided for informational purposes only. It is not offered or intended to be used as legal, tax, investment, financial, or other advice.