The price of ether surged over 10% yesterday after BlackRock registered an Ethereum Trust in Delaware and a spot Ethereum ETF with Nasdaq a few hours later, leading to a "nuclear winter for everybody who doubted Ethereum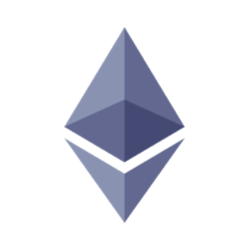 ETH + ," according to investment firm Matrixport's Head of Crypto Research and Strategy Markus Thielen.
"A massive short squeeze occurred overnight in ether. The funding rate is the highest ever and signals total panic for shorts," Thielen said in his DeFi Research report today. "This is nuclear winter for everybody who doubted Ethereum. Market-neutral crypto hedge funds are making a killing with these funding rates. Inflows into crypto hedge funds will be high on the agenda for allocators."
Trading firm QCP Capital also attributed ether's outperformance over bitcoin overnight to the BlackRock filing in its latest market report, adding it expects a similar playbook to when the asset management giant applied for a spot bitcoin ETF.
Cryptocurrencies traded over $100 billion in volume during the last 24 hours, according to The Block's price data. Bitcoin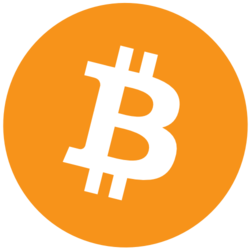 BTC + witnessed $34 billion in trading volume, ether $47 billion and tether $69 billion. Ether rallied to a high of $2,134 overnight and currently trades at $2,098. Bitcoin dropped around 4% from a high of nearly $38,000 yesterday before the BlackRock news, but continues to trade above the $36,000 level at $36,931.
With ether having lagged behind bitcoin in recent weeks, Thielen argued on Monday that sentiment indicators on the ether/bitcoin ratio indicated that higher beta trades could potentially offer great returns — adding that the Ethereum ecosystem was showing signs of a resurgence as revenues began to recover from previously low levels, suggesting a potential bottom for ether's price.
That shift was accompanied by an increase in ether's trading volume and a rise in the perpetual futures funding rate for both bitcoin and ethereum, reflecting growing optimism among traders, Thielen noted at the time.
CME bitcoin futures open interest overtakes Binance, but spot ETF approval expected to be delayed until January
Bitcoin futures open interest on the CME has also overtaken Binance for the first time — a sign that institutions are getting increasingly serious about the space, according to QCP's analysts.
There has been a flurry of activity across trading venues as participants continue to bet on Securities and Exchange Commission approval for spot bitcoin ETFs, QCP wrote, compounded by a fear of missing out starting to kick in.
"While we expect the approval for a spot bitcoin ETF to be delayed until Jan. 2024, a new narrative surrounding a spot ether ETF should be enough fuel for animal spirits to take hold once again with crypto prices steadily grinding higher towards the end of the year," QCP added, arguing that macro developments were also supportive of risk assets.
However, "caution is still warranted as we are at crucial resistance levels, and bitcoin is printing a triple bear divergence with the RSI which has been a reliable signal for momentum stalling," QCP warned.
"Some people still appear skeptical about approving a spot bitcoin ETF, but based on our calculations, the probability is 86%, with the market pricing signaling that the approval is coming soon," Thielen wrote in his report. 
"But most people don't realize that once the ETF is approved, there will be several weeks before it starts trading, and this window will only see buyers front running the launch. This could be the biggest squeeze," Thielen added, reiterating his estimation that a BlackRock spot bitcoin ETF could lead to a 48% surge in price.
© 2023 The Block. All Rights Reserved. This article is provided for informational purposes only. It is not offered or intended to be used as legal, tax, investment, financial, or other advice.