The Securities and Exchange Commission delayed making a decision this week on whether to approve the Hashdex Nasdaq Ethereum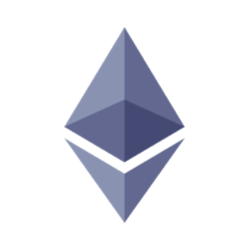 ETH + ETF, which wants to hold both spot ether and futures contracts. 
The SEC said it needed more time to take action on the change and said it would make a decision on whether to approve, disapprove or "institute proceedings to determine whether to disapprove," by Jan 1, 2024. On Thursday, the agency also delayed a decision on whether to convert an application for a Hashdex bitcoin futures ETF application. 
"The Commission finds it appropriate to designate a longer period within which to take action on the proposed rule change so that it has sufficient time to consider the proposed rule change and the issues raised therein," the SEC said in a filing dated Nov. 15. 
The Nasdaq stock exchange filed with the SEC to list the Hashdex Nasdaq Ethereum ETF back in September. The fund is managed and controlled by Toroso Investments, which is registered as a commodity pool operator with the Commodity Futures Trading Commission and member of the National Futures Association. 
"Instead of holding 100% spot Ether, which could make it more susceptible to price manipulation in the spot market, the Fund will hold a mix of Spot Ether, Ether Futures Contracts, and cash," Nasdaq said in the 19b-4 form in September. 
SEC's history with ether ETFs 
The SEC has approved of an ether futures-like ETF before, but not a spot ether ETF — or a mixed one. Last month, nine futures-based products were approved at the same time, marking their debut. 
Firms have recently made a push for spot ether ETFs, including Grayscale's bid to convert its Ethereum trust to a spot ether ETF last month and BlackRock's move this past week to file for a spot ether ETF. 
This comes as multiple firms, including Fidelity, Grayscale and BlackRock are also waiting to see if a spot bitcoin ETF will be approved by the SEC anytime soon. 
© 2023 The Block. All Rights Reserved. This article is provided for informational purposes only. It is not offered or intended to be used as legal, tax, investment, financial, or other advice.