Crypto fund inflows at asset managers such as CoinShares, Bitwise, Grayscale, ProShares and 21Shares added a further $176 million last week, marking eight consecutive weeks of growth, according to CoinShares' latest report.
Last week's addition brings year-to-date inflows to $1.32 billion at a time when ETP volumes now average 11% of total crypto volume compared to a long-term historical average of 3.4%, CoinShares' Head of Research James Butterfill wrote. Trading volumes now average $3 billion per week, double this year's $1.5 billion weekly average.
However, despite the increased volume share, inflows remain well behind the $10.7 billion seen in 2021 and $6.6 billion in 2020, Butterfill noted.
Bitcoin dominates, solana leads altcoin-based funds
Bitcoin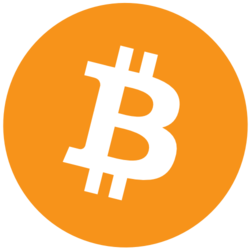 BTC +5.54% investment products continued to dominate, adding $155 million of inflows to an eight-week streak that now represents 3.4% of assets under management — indicating positive sentiment in anticipation of approval for a spot-based bitcoin ETF in the U.S., Butterfill said. Short bitcoin products, on the other hand, registered outflows of $8.5 million.
Solana
SOL -3.12% led the altcoin-based crypto funds last week, adding inflows of $13.6 million. Ether and avalanche investment products brought in $3.3 million and $1.8 million, respectively. Uniswap and polygon funds saw minor outflows.
Regionally, Canada, Germany and Switzerland led the inflows with $98 million, $63 million and $35 million, respectively. In contrast, the U.S. registered outflows totaling $19 million.
© 2023 The Block. All Rights Reserved. This article is provided for informational purposes only. It is not offered or intended to be used as legal, tax, investment, financial, or other advice.