In Argentina, the election of outspoken libertarian Javier Milei as president is setting the stage for potential ripple effects throughout the worlds of both traditional finance and cryptocurrencies.
After Milei's successful bid to become the leader of South America's second-largest economy was confirmed on Sunday, the price of bitcoin shot up to its highest mark in more than a year and a half and almost hit $38,000. The unorthodox politician has heralded Bitcoin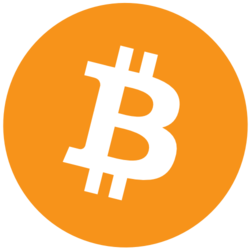 BTC -3.80% as "the return of money to its original creator — the private sector."
All eyes are now on what might be in store for crypto in the country, given Milei's stances on monetary policy and the Argentine Peso's severe issues with hyperinflation and devaluation.
"His presidency could pave the way for greater acceptance and integration of cryptocurrencies in Argentina's economy, offering a potential solution to the long-standing issues of inflation and financial instability," according to Grayscale Research.
In a note on Monday, Grayscale outlined Argentina's monetary struggles, highlighting hyperinflation in consumer prices that has reached 143%.
Identifying himself as a anarcho-capitalist, "Milei sees Bitcoin as a crucial tool in countering the inefficiencies and corruptions of centralized financial systems," said Grayscale, adding that some of the newly-elected president's supporters "view Bitcoin as a viable alternative to traditional economic structures."
Replacing the Peso
CoinShares research analyst Max Shannon said bitcoin might eventually replace the Peso if the fiat currency falls apart due to reform or hyperinflation.
"Milei is pro-dollarization and Bitcoin. Dollarization occurs when a significant portion of the economy operates in foreign currencies, whether officially or unofficially," he said. "This brings much-needed price stability and restores confidence in economic transactions and asset valuation."
In terms of price and overall adoption, some believe bitcoin stands to gain substantially if Milei is able to encourage broader adoption of the digital currency.
"Milei's win is a positive factor for BTC's price in the long run," said Ruslan Lienkha, chief of markets at YouHodler. "The use of crypto will be much broader in this country with time, if Milei withstands the current grave economic problems and doesn't lose his position."
Although some Argentinians have embraced digital currencies in the face of the Peso perpetually losing value and soaring inflation, many citizens still opt to trade currency via illicit "cuevas" and maintain bundles of near-worthless cash.
Supercharging use
Mauricio Di Bartolomeo, co-founder of the crypto firm Ledn, is especially bullish on what a seismic shift Milei's election could be both for digital assets and Argentina. Di Bartolomeo, who is Venezuelan, said he relied on bitcoin when struggling with the chaos engulfing his own country's economy. 
"Bitcoin and crypto were already solving a problem for Argentinians, but Milei's presidency could supercharge their usage and relevance for Argentina," he said. 
"Milei plans to dollarize the Argentine economy by killing the Peso and shutting down the Argentine Central Bank. He also plans to get rid of 'legal tender' laws, meaning that Argentinians will be able to freely pick whichever currency (or digital asset) they want to deal in for their everyday use," Di Bartolomeo added. "Argentinians will be able to legally transact in bitcoin and stablecoins very soon. This will boost adoption even more."
© 2023 The Block. All Rights Reserved. This article is provided for informational purposes only. It is not offered or intended to be used as legal, tax, investment, financial, or other advice.