The price of bitcoin in Argentina is reapproaching all-time highs after pro-bitcoin libertarian Javier Milei's victory in the country's presidential election last night.
Bitcoin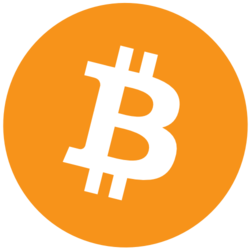 BTC -2.05% jumped 2% from around 13 million to 13.2 million Argentine pesos following the announcement before consolidating. It is currently trading at 13.17 million Argentine pesos, according to CoinGecko data.
The price rise did not quite take bitcoin to new all-time highs in the country — 13.37 million Argentine pesos. That figure was set on Thursday, Nov. 16, coinciding with Milei becoming the strongly favored candidate on the decentralized prediction platform Polymarket.
It also did not rise as significantly as when Milei won the country's summer primaries on Aug. 13, soaring more than 20% to 10.2 million Argentine pesos within 24 hours.
Bitcoin is also up 1.5% over the last 24 hours in U.S. dollar terms, currently trading at $37,215, according to The Block's price data.
Milei on bitcoin
When asked about the potential for bitcoin as a monetary alternative in an interview with the Argentine newspaper Clarín last year, "The first thing we have to understand is that the central bank is a scam. It is a mechanism by which politicians cheat good people with an inflationary tax," Milei said.
"What bitcoin is representing is the return of money to its original creator — the private sector," he continued. "Bitcoin has an algorithm that one day it will reach a certain amount and there is no more and it can compete with other currencies, but the problem is that governments will not give up the legal tender. Bitcoin is the natural reaction against central bank scammers and to make the money private again."
However, despite some drawing parallels with El Salvador President Nayib Bukele, who oversaw his country giving bitcoin legal tender status in 2021, Milei does not seem to favor bitcoin as legal tender either. Instead, the president-elect campaigned on eliminating Argentina's central bank and dollarizing a devastated economy that has witnessed multiple debt defaults and inflation soaring to nearly 150%.
Milei's victory
With 99% of votes counted, Milei won 55.7% of support compared to 44.3% for Argentina's current economy minister, Sergio Massa, according to Bloomberg.
"Today is the beginning of the end of Argentina's decadence," Milei said in his victory speech, local media reported. "We'll start doing things that history has shown works, and within 35 years, we'll return to being a world power."
Several prominent bitcoiners congratulated Milei on X. "It's time to try something different. Change is coming, and with it volatility. Let's see if he stays true to his word and abolishes the central bank," BitMEX co-founder Arthur Hayes said. "Bitcoin is hope for Argentina. Congratulations Javier Milei," MicroStrategy founder Michael Saylor added.
Jubilant scenes among Milei's supporters followed his victory announcement, with some appearing to rip up Argentine peso bills to use as confetti in their celebrations. However, others warned that Milei's presidency could lead to economic "devastation" and "social chaos."
Milei will assume office on Dec. 10.
© 2023 The Block. All Rights Reserved. This article is provided for informational purposes only. It is not offered or intended to be used as legal, tax, investment, financial, or other advice.